Introduction.
If someone told me Virtual reality would be taken seriously in the nearest future, I would have doubted the last strength that I have in me, yet even in my doubt, Virtual reality has come, and it is here to stay.
The funniest part is that it can be monetized and just become as operational as running a business in real life.
The Metaverse is a different universe operated by augmented reality, with each user controlling a character or avatar. This avatar would be just how you access the Metaverse.
For example, you might take a mixed reality meeting with an Oculus VR headset in your virtual office, finish work and relax in a blockchain-based game, and then manage your crypto portfolio and finances inside the Metaverse.
The Metaverse would not only be designed to support gaming or social media; the Metaverse will merge economies, digital identity, decentralised governance, and other applications.
All these features provide blockchain with the potential to power this future technology.
As you can see, right before our eyes, the future is becoming invincible; in this article, I will state facts as to why you should invest in the Metaverse in its early stage.
What is the Metaverse?
The Metaverse is a concept of an online, 3D, virtual space connecting users in all aspects of their lives in real-time.
You can sign up; it's not a monopoly as everyone can be on various platforms.
This means someone can be in a specific part of the world while the other lives in another and connects using a chosen avatar.
Why Should You Invest in The Metaverse?
It's important to note that tech giants like Nintendo, Decentraland, The Sandbox, and Roblox (RBLX) had been operating virtual reality spaces for years before Facebook, Google, and Microsoft decided to go hard in the hame.
Putting all together, these companies attract millions of users, which have grown the Metaverse to today.
Are you an individual or a business owner seeking out ways to experience the Metaverse, and you are wondering if you should or not? This section is created to give you hints as to why you should invest in the Metaverse or not.
1. The Future is Virtual.
Virtual reality is sometimes referred to as immersive multimedia and a computer-simulated environment that can simulate physical presence in places in the real world or imagined worlds.
Virtual reality has come to stay and will impact industries such as communication, education, health, etc.
Virtual reality has already been applied long before now; we could see the advent of tools such as Facebook, Zoom and Google Meet that allow for real-time communication.
The same effect would be spread across various other feeds such as health care to enable doctors to find new possibilities for finding innovative treatments.
An augmented-reality surgical navigation system was designed to give surgeons 'X-ray vision' during complex spine surgery medical operations.
Virtual reality in the medical field could help properly treat phobia or anxiety. It could help overcome real-life scenarios that cause fear.
Entertainment and gaming have been pioneers where VR and AR have been applied. However, unique gaming experiences are not possible without such platforms.
Here people can immerse themselves in a 3D virtual reality entertainment environment and interact with each other during a game.
More importantly, the social aspect of gaming has become an integral part of a game that transformed it into a place where people can hang out in chat rooms.
Finally, Real-world simulation is one of the most crucial benefits of virtual reality in education and training.
Just imagine history classes with animated timelines function, visualized chronicles events, or fascinating geography lessons with trips across the continents.
2. Big techs are throwing their weights behind it.
You should invest in virtual reality because tech giants are investing in it already, and you should not miss out.
Big tech companies like Facebook, Google and Microsoft are throwing their weight into the Metaverse, with investment in the technology that will make it accessible and immersive and the people that will build it.
Just recently, Facebook CEO Mark Zuckerberg has promised to hire 10,000 EU based metaverse developers, and Microsoft is making moves to bring businesses into the space with immersive meetings and 3D avatars in its Teams software.
Microsoft has invested more than $100 Billion to kickstart its Metaverse project and many more in the nearest future.
3. It utilizes Cryptocurrencies.
The Metaverse is a simulation of real-life experience in a virtual form. Therefore, it needs a form of monetary exchange and policies; the good news is that the Metaverse will be powered by cryptocurrency.
There have been various efforts to regulate cryptocurrency by the government, but it all gets better because the Metaverse will be powered by cryptocurrency.
If you seek out ways to make a profit off your wealth, the Metaverse is the best place to start.
How To Make Money With the Metaverse.
The Metaverse isn't going to be a place for chilling out and flying to the unknown world; it's a place that would carry most attributes of real life into a virtual space.
Ignoring the fact that it is going to be used as a medium of learning and fun, financial transactions are going to take place in the Metaverse; there is going to be real estate, owning properties, and buying utility tokens, too, so brace up readers, the Metaverse is not some joke.
1. Get Equipped.
Just before getting into the Metaverse, you need to be equipped with the right tools to enable you to access the virtual world.
It would help if you had some hardware and some software; I will be diving deeper into the hardware needed to help you get started with the Metaverse.
1. A smartphone.
It's entirely possible to venture into the Metaverse with just your iOS or Android device. 
Not all smartphones are designed for this yet; only a few would be able to participate in this.
Yet smartphone makers such as Samsung, Apple IOS and many more have manufactured high speciality smartphones that can do that.
Not all metaverses are designed for mobile, but Platforms like Roblox can be accessed after downloading its app for free on Google Play and IOS app store.
2. A computer.
The next thing you need to have prepared is a computer, not just a regular computer but a Virtual reality compatible computer.
Not all computers have the necessary computing power to handle the heavyweight behind virtual reality.
Some factors need to be considered before selecting a computer that handles virtual reality; those factors are; Memory size, Random access Memory(RAM) and graphics card.
3. A gaming console.
A game console is a specialized desktop computer used to play video games. The two most popular consoles are Sony's PlayStation, Nintendo and Xbox, though there are still quite many of them. Video game consoles require a TV or monitor for display.
Video game consoles are typically powered by operating systems and CPUs that vary from desktop computers, giving more access to computing computers.
Gaming consoles like PlayStation have supported the need to have a metaverse in their recent releases.
If you need to access the Metaverse, you can do so with a gaming console.
4. A Virtual Reality (VR) headset.
Virtual Reality headsets are head-worn devices covering the eyes for an immersive 3D experience; they are also known as VR goggles. VR headsets may be entirely self-contained such as the Oculus Rift or the HTC Vive.
They are costly and must be adjusted to a powerful computer to handle the animation; the same goes for smartphones.
Most Metaverse companies come with their Virtual reality headset, and one of them is Facebook, now known as Meta, which is popularly known as Oculus.
5. Augmented Reality (AR) glasses.
AR intelligent glasses enable the enhancement of reality with digital overlays.
AR smart glasses are one additional way to get into the Metaverse; over the years, more big tech companies have joined in its production, such as Apple, Google, Facebook, Huawei and many others.
2. Choose a Metaverse Platform.
The Metaverse is a virtual universe of various virtual world platforms running on the blockchain.
Users on metaverse platforms can interact with each other and carry out various activities.
While current virtual world platforms are separate, enclosed systems, the eventual goal is to bridge them to create one seamless virtual universe.
Now that you have the hardware all set and put in place, the following line of action is to decide what Metaverse platform you want to build on.
No company has a monopoly on the Metaverse; any company can decide to build their version of a metaverse irrespective of how they want it to look.
More than a hundred hosted Metaverse platforms as we speak, with more still in development backed by various tech giants.
You want to be careful which one suits your need the most. All you need to access the Metaverse now is a computer. Your laptop will do, but some metaverse platforms may require more processing power to run smoothly.
If you want to buy or sell items in the Metaverse, you will also need a crypto wallet such as MetaMask, because transactions are made using cryptocurrencies. Here are some of the most recommended Metaverse platforms.
1. Roblox.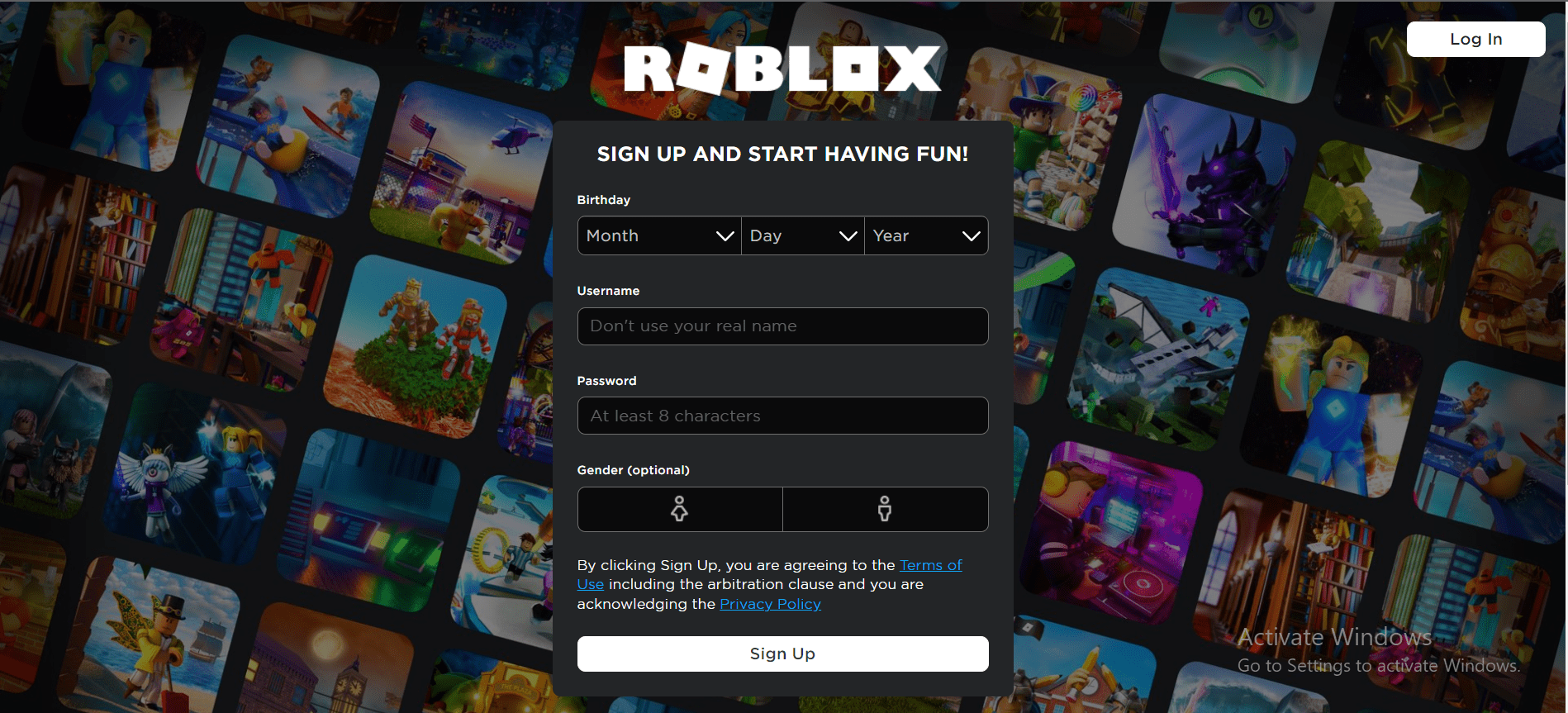 Roblox is a popular metaverse platform for kids and adults alike, and they have avatars and accessories from real-world brands, including the luxury fashion brand Burberry.
According to their official website, Roblox users have published over 20 million games and accessing the Metaverse on the platform. 
Roblox was created in 2017 but saw a surge in users during the pandemic, and ever since, it has seen a massive surge in users.
It has been discovered that 3 out of 6 kids aged 9 – 12 play Roblox.
Roblox can be accessed via a mobile platform such as Android, IOS and Windows.
TRY IT NOW – Roblox.com
2. Decentraland.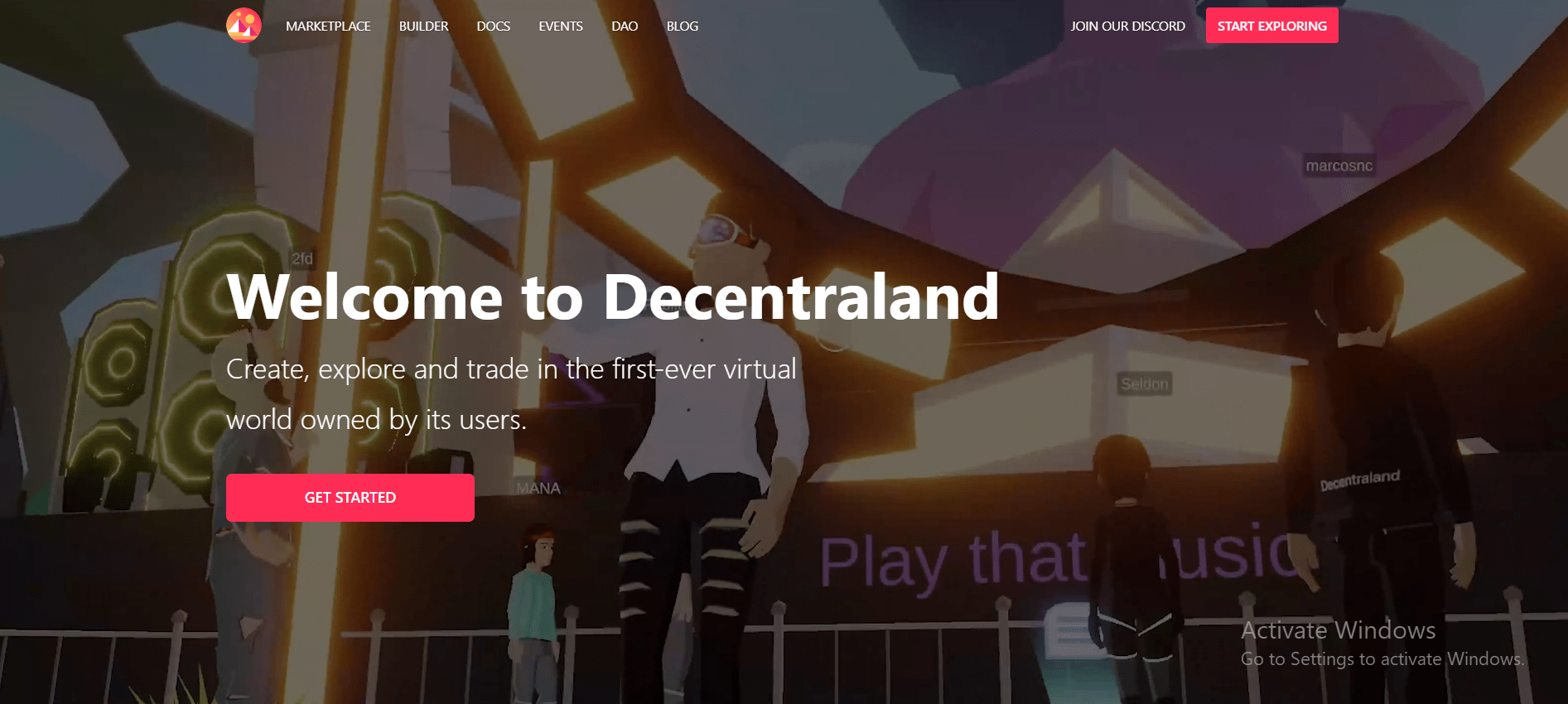 Decentraland is an online VR world similar to Second Life. However, the big difference with Decentraland is that it runs on the blockchain powered by Ethereum.
Two blockchain experts developed the project, and it was finally launched on the Ethereum mainnet in 2020.
On the visible level, Decentrland works by allowing players to interact with the non-fungible assets known as LAND on the platform. 
These parcels of LAND, of which there are 90,000 in total, can be purchased and sold. But, more importantly, the owners of LAND can create on them. 
They can be used as containers for games, applications, gambling services, creative 3D scenes, informative sites, etc.
The number of LAND units hosted on Decentraland is limited to 90,000. Each one also has a defined size of 33 feet by 33 feet. 
Interestingly, while the length and width of each LAND are limited, there is no cap on the height of a LAND, so theoretically, an owner could build skyscrapers to any size possible.
It is also possible to collect as many LAND as possible; the collection of LANDs is called a district, which can accommodate more than one building.
These MANA tokens are the power behind the platform. Everything is powered by MANA, the native cryptocurrency of Decentraland. 
MANA is an ERC-20 token, and in addition to using it for governance, it can also be used to purchase LAND or to buy any number of virtual assets and services within Decentraland.
Decentraland has hosted various events, including a virtual music festival with Deadmau5 and Paris Hilton.
Decentraland is very easy to join – you don't even need a crypto wallet! Just go to the Decentaland website, sign up for an account, and you'll be able to create your avatar and start exploring.
TRY IT NOW – Decentraland.org
3. The Sandbox.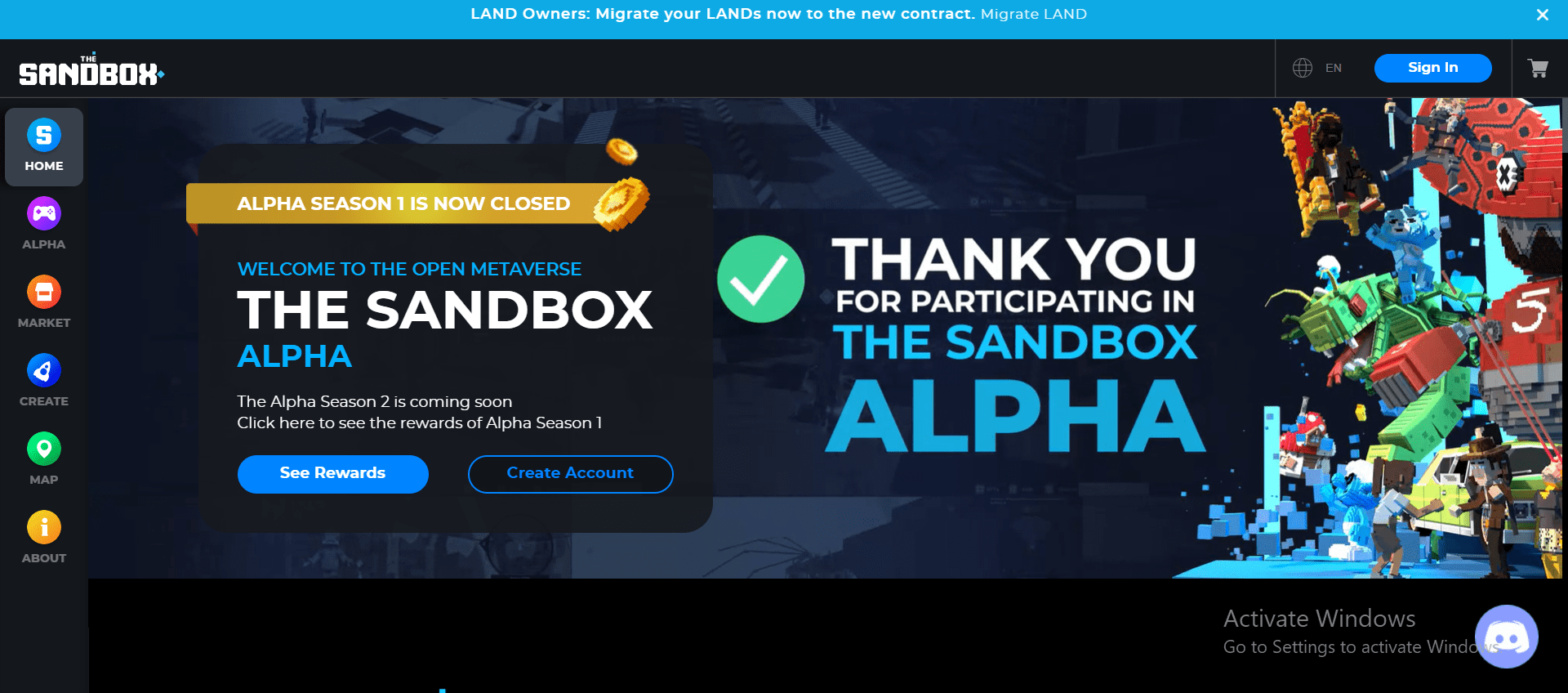 The Sandbox is a virtual metaverse like Decentraland where players can build, own, and monetise their gaming experiences in the Ethereum blockchain.
Arthur Madrid and Sebastien Borget created it in 2012 as a free-to-play 2D mobile game that allowed gamers created virtual worlds of their own.
It is available on IOS, Android, and even PC and already has more than 30 million users.
Sandbox transitioned from a 2D free-to-play game to a decentralised 3D play-to-earn game on the Ethereum blockchain.
Gamers on Sandbox are engaged in a metaverse world where they can create, play, and monetize 3D NFT-based games for real-world money.
The Marketplace is built on the Ethereum blockchain, where asset owners and creators can freely trade. The primary currency to sell on the marketplace is $SAND. 
For all assets sold on the marketplace, 95% of the proceeds go to the seller and 5% to the Sandbox Creator and Game Maker Fund.
TRY IT NOW – Sandbox. game
3. Buy a cryptocurrency.
Now that you have chosen the best Virtual reality platform that works for you, the next step would be to buy up some cryptocurrencies to start making some money on these platforms.
To buy cryptocurrency, you need a wallet or a crypto exchange. While either let you buy crypto, there are a few key differences between them to keep in mind.
To engage in the Metaverse, you need a crypto wallet, and one that is popular is Metamask.
This wallet has numerous uses in the Metaverse. Apart from being used to store your crypto wallet, most Metaverse requires that you authenticate with your wallet before you can access their platforms.
As someone new to crypto, you'll want to make sure your exchange or brokerage of choice allows fiat currency transfers and purchases made with U.S. dollars.
Some exchanges only allow you to buy crypto using another crypto, meaning you'd have to find another business to purchase the tokens your preferred exchange accepts before you could begin trading crypto on that platform.
You should know that there are various tokens for different kinds of Metaverse; you should Identify the official receipt for the chosen Metaverse and purchase them.
Even if you don't intend to use them in the Metaverse, you can keep buying them and store them as assets pending when that platform goes mainstream.
Citing an example with Decentraland, its official token was MANA; those who bought MANA before Decentraland became mainstream now have their token appreciated. But, of course, you can do the same for as many Metaverse platforms as you like.
4. Choose Your Monetization strategy.
The final step in getting started in the Metaverse is to decide on the monetisation strategy that works for you.
There are many ways to make money in the Metaverse, but you have to choose one or more that applies to you.
1. Creating NFTs.
Non-fungible tokens (NFTs) are cryptographic assets on a blockchain with unique identification codes that distinguish them from each other but are represented using Images, Videos and media files.
In 2021, NFTs exploded in the art world, with headline-grabbing news like Beeple's $69 million NFT auction.
Apart from selling NFTs on marketplaces like Opensea.io, and Foundation, the Metaverse has also become a place for NFT artist to showcase their artworks as exhibitions.
Most Metaverses have artwork galleries built into them, allowing artworks to be displayed. Potential collectors can purchase instantly using their wallets or, better still, be redirected to the individual listing on a particular marketplace.
I wrote a comprehensive guide on how to get started with NFT for beginners; click the link to the article below to get started.
2. Real Estate.
Virtual real estate has seen a massive boom lately, with the rush for digital land seeing plots in metaverses like Decentraland, Axie Infinity and The Sandbox selling for millions.
Just like real estate in real life, virtual real estate also follows the same fashion with business models such as ;
Real estate flipping deals with Purchasing plots of virtual land or digital properties and re-selling them for a higher price, pocketing the difference.
Real estate brokers also deal with connecting buyers and sellers, intending to make a tiny commission.
You could rent real estate in the Metaverse by buying a plot of land, building a house or another type of property, then renting it out, or better still, using your property for advertising.
And finally, Real estate designing deals with Conceptualizing and bringing to life plots of land and metaverse buildings which can be hotels, Stadiums and many more.
Bringing all to a close, you should bear in mind that you need certain digital currencies to make these transactions, depending on the use cases of the Metaverse.
3. Advertising.
Advertising is another way to generate revenue in the Metaverse. For example, you can decide to develop a specific piece of land acquired in the Metaverse into a busy central business district with skyscrapers and integrate ads with them.
Apart from buying up lands to convert them into business districts, you can decide to create standalone billboards in a business location and monetize them off ads.
4. Fashion (Virtual Clothing).
Fashion and clothing are other avenues to generate revenue in the Metaverse. Successful fashion houses like Gucci, and Nike, are already experimenting with virtual clothing in the form of NFT collections.
Anyone can create a digital clothing line and generate revenue in the Metaverse.
Even if you're not a fashion designer, you might enjoy creating different creations for your avatar and generating revenues by helping your friends customize theirs.
5. Travel and Tourism.
Travel and Tourism are one source of revenue in the Metaverse that is still young. Real-life tourist locations such as the Sydney opera house and Eifell Tower would be integrated into the Metaverse to simulate the real-life experience.
People who cannot afford to go there in real life because of Visa restrictions or the cost would be able to see and experience them in the Metaverse. In addition, other job opportunities such as travel guides would also be available to guide you in the Metaverse.
6. Virtual Labour.
Like I always say, everything that makes real-life what it is in terms of economy and governance would be integrated into the Metaverse.
One of those critical things is labour, but it will be called Virtual labour in the Metaverse.
Virtual workers will be in high demand to build a metaverse and keep it running. No matter the sphere, you will be able to offer up your services, either for corporations like Meta or Microsoft or as a freelancer.
Conclusion.
The truth remains the fact that people are going to become addicted to these virtual worlds, and it comes with its benefits, some of which are;
They were running and securing the future of blockchain technology and fully utilising virtual currencies, where people play games and trade NFTs.
The fact that big companies such as Facebook and Google are all throwing their weight behind it shows that it is not something that you want to ignore.
Just as social media became mainstream at a certain point in time, it could also be repeated in the Metaverse, and guess what? The early investors become the ones at the top.
Finally, gaining knowledge in cryptocurrencies could help you utilize your chances in the Metaverse.
I wrote a comprehensive guide on this blog to help you get started with cryptocurrencies as a beginner; check out the article below to kickstart your journey.