Introduction.
NFT is an art-driven industry, we all know well that only the most creative arts thrive. Apart from having a huge community needed to sell your NFT collection to, you need to have an eye-catchy design to be able to attract prospective collectors.
NFT collections such as the Beeple sold over $69 million, Also $124,205 cartoon of an ape bringing the total number of NFT sales in 2021 to $2 billion. You can now understand that NFT is huge and it gets bigger every moment.
You don't need to break the bank or waste time when trying to come up with an eye-catchy design for your new NFT.
We live in an era where absolutely everything has been made easy just through the deployment of technology.
Start hacking your way into amazing NFT creation with free online art creation tools that I am to mention in this article.
I agree that not everyone would be creative or tech-savvy, but there are ways around the creation of NFT arts that do not require you to strain your brain.
Before moving on to the next phase in this article, are you new to the world of NFTs?.
I wrote a comprehensive guide on how to help you get started with the basics, remember, all you need is the foundation. Click the link to the article below to get started.
How do you create a free NFT Art collection?
Lately, we have been hearing cases of digital artwork being sold for millions of dollars and this includes artwork that does not exist in a physical form called NFT as described earlier in this article.
NFT utilises blockchain technology to certify its originality and ownership, suggesting that the artworks are non-editable and can only be uniquely collected via an NFT platform.
So much is spent on creating NFTs especially if you need to make a profit. You don't want to spend so much time trying to create beautiful art without understanding how to market it.
To be a successful NFT artist, you should spend time on marketing and promotion than trying to figure how attractive your artwork should be.
1. Photo Editing tools.
Photo editing software's are tools used to manipulate or enhance digital images.
This category of software ranges from basic mobile apps, or sometimes PC apps that can apply simple effects, to a specific photo with the sole aim of adding a specific touch of creativity to it.
Photo editing tools make it easy to create an NFT art collection without hassle, anyone can make use of a photo editing app downloaded on their phones or their PC to create stunning NFTs that would sell like crazy.
There are thousands of photo editing tools that are accessible to everyone who has a smartphone or a PC.
1. Canva.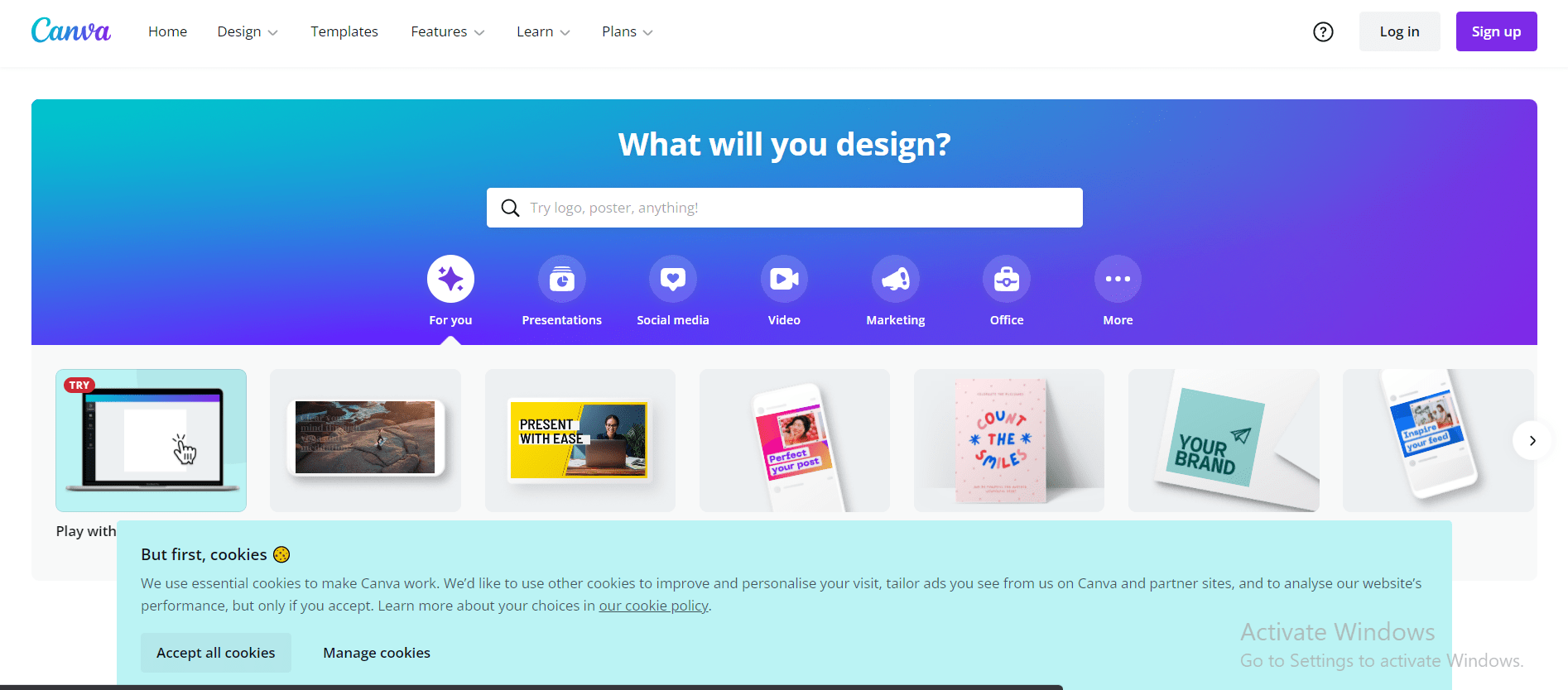 Canva is an awesome online graphic design tool that can be used to design everything from making basic photo edits to designing social media images to flyers and documents.
Canva stands as the most popular online graphic design software, with over 30 million users and a $6 billion valuation.
Before Canva came about, most people needed a computer with huge graphical support to be able to run softwares like Corel Draw, Photoshop and others, but Canva made it easy to design graphical components using cloud-based tools.
Canva can also be used for anyone who is a novice designer Most people see it as an image design tool, but it is much more, You can design everything from printables to PDFs to invoices to flyers to infographics to websites, NFTs are also not exceptional as offers wonderful templates that can be used to work with NFTs.
Depending on your experience, you can either start from scratch or with their templates. It has a web version and apps for mobile phones and desktops.
TRY IT NOW – Canva.com
2. Adobe Lightroom.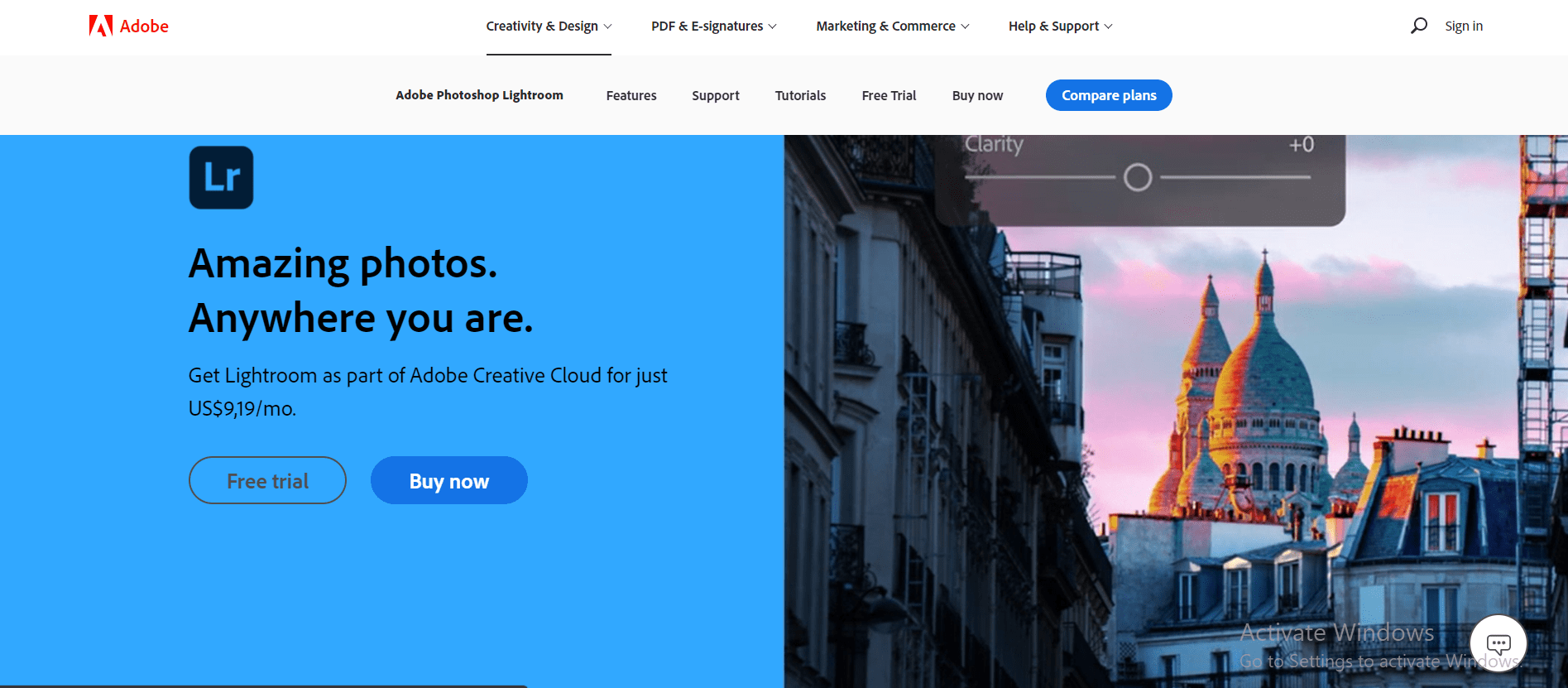 Adobe Lightroom is a family of Adobe Photo editing tools, If Photoshop is hard to grasp then Adobe Lightroom has been created to help you deal with those differences.
Lightroom's clean and easy workspace allows you to focus on what's important.  You don't have to worry about unnecessary tools being littered in your software, only the best-handpicked ones were integrated to help with solving complex issues.
Unlike some other in-app tours, Lightroom's tutorial hits all the highlights so you don't miss a thing. You can as well look up tutorials on YouTube and Google to help you get started. Adobe designed Lightroom was designed to work for photographers at every skill level. 
So rest assured, Lightroom's navigable interface makes it simple yet powerful. The good news is that this app is available both on PC and on mobile.
TRY IT NOW – Adobe Lightroom.
3. Luminar AI.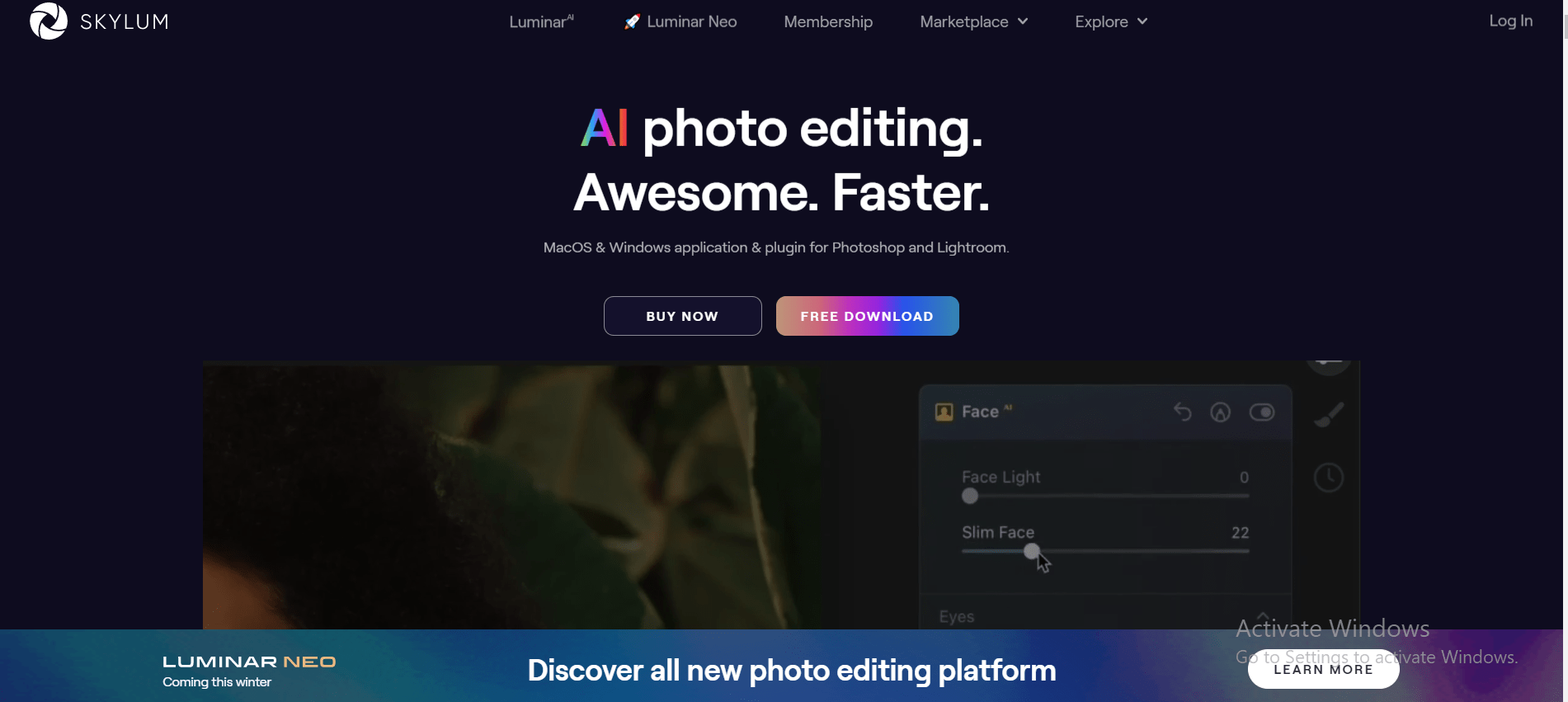 Luminar AI is a rhttps://tchelete.com/wp-content/uploads/2022/01/Screenshot-340.pngevolutionary new image editing software that leverages artificial intelligence to make photo-editing easy.
Luminar AI is designed for every level of creativity – from complete beginner photographers to seasoned pros, although the latter will likely use it more as a plugin, in conjunction with other image editing software Skylum Luminar works similarly to Adobe's Lightroom.
If you already have an idea of how Adobe lightroom works then Kylum Luminar will not be difficult to work with.
Luminar uses both a photo editor and a photo organizer just as Adobe Lightroom works, this means that you can upload your images to your Luminar Library so that all of your photo editing workflow is centralized in one place!
Like Lightroom, you can then sort, tag and categorize your images within the Luminar Library to make them easier to find. Many also find the Luminar Library to be simpler and more intuitive even than Lightroom's library.
You can leverage the artificial intelligence built-in Luminar to create amazing NFTs that would attract a wide range of collectors.
TRY IT NOW – Luminar.com
4. Adobe Photoshop.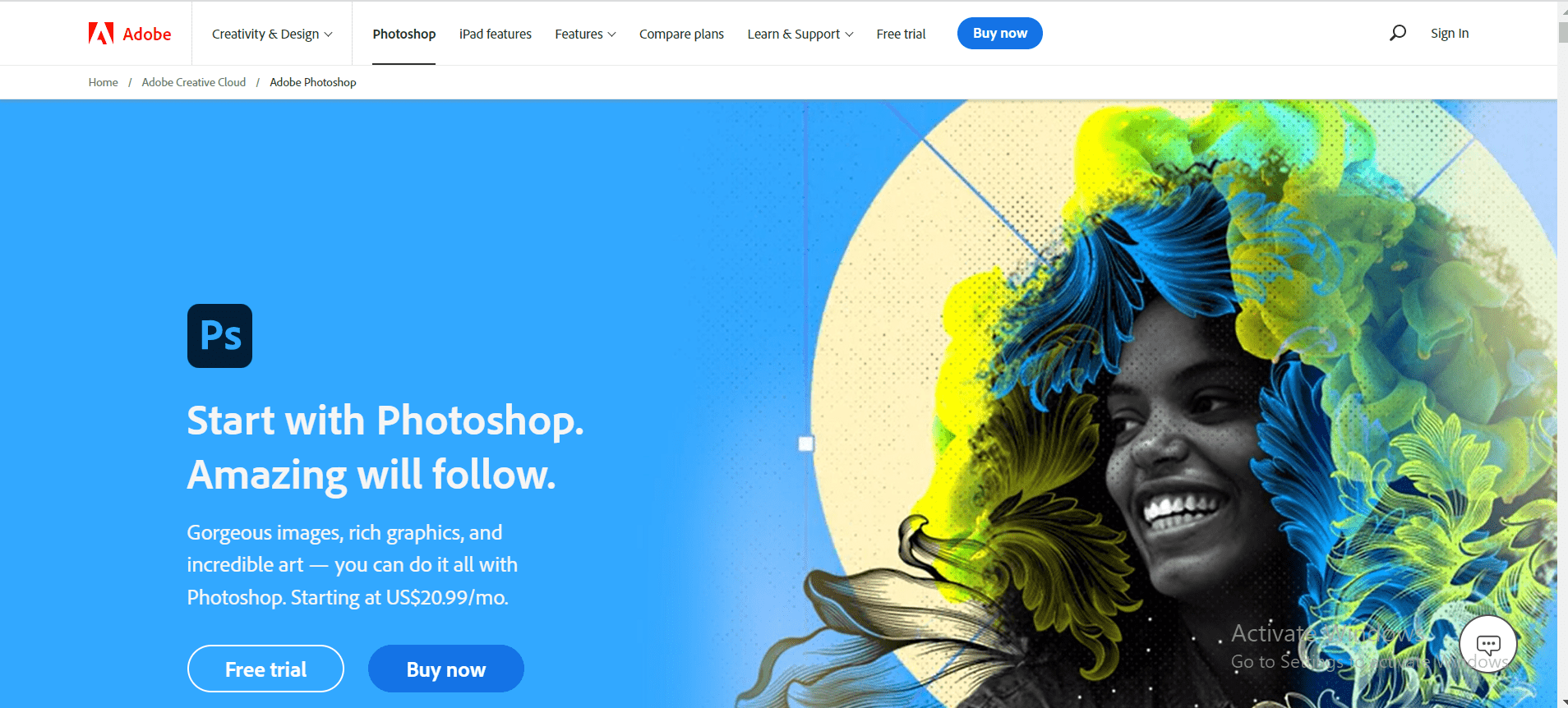 Photoshop is a member of the Adobe conglomerate, it started the digital image manipulation revolution more than 31 years ago, it remains a major player in the industry, outpacing others before and after it.
If you need layered image editing, typography, 3D modelling, drawing, and a multitude of effects, Photoshop is all you need to make it happen.
Photoshop comes bundled with mind-blowing AI-powered neural filters, sky replacement, live shapes, more control over cloud-stored files, and pattern preview all appearing in the major update as announced by the company.
To get the latest version of Photoshop, you need a Creative Cloud subscription. This means you need to sign in with an existing Adobe ID or create a new one.
As an NFT art creator, Adobe Photoshop can help you achieve so much when it comes to the creation of NFT, all you need do is to be able to put up the time and energy needed to master it, and in no time you can be hitting it back to back.
TRY IT NOW – Adobe Photoshop
5. Crello (Vistacreate).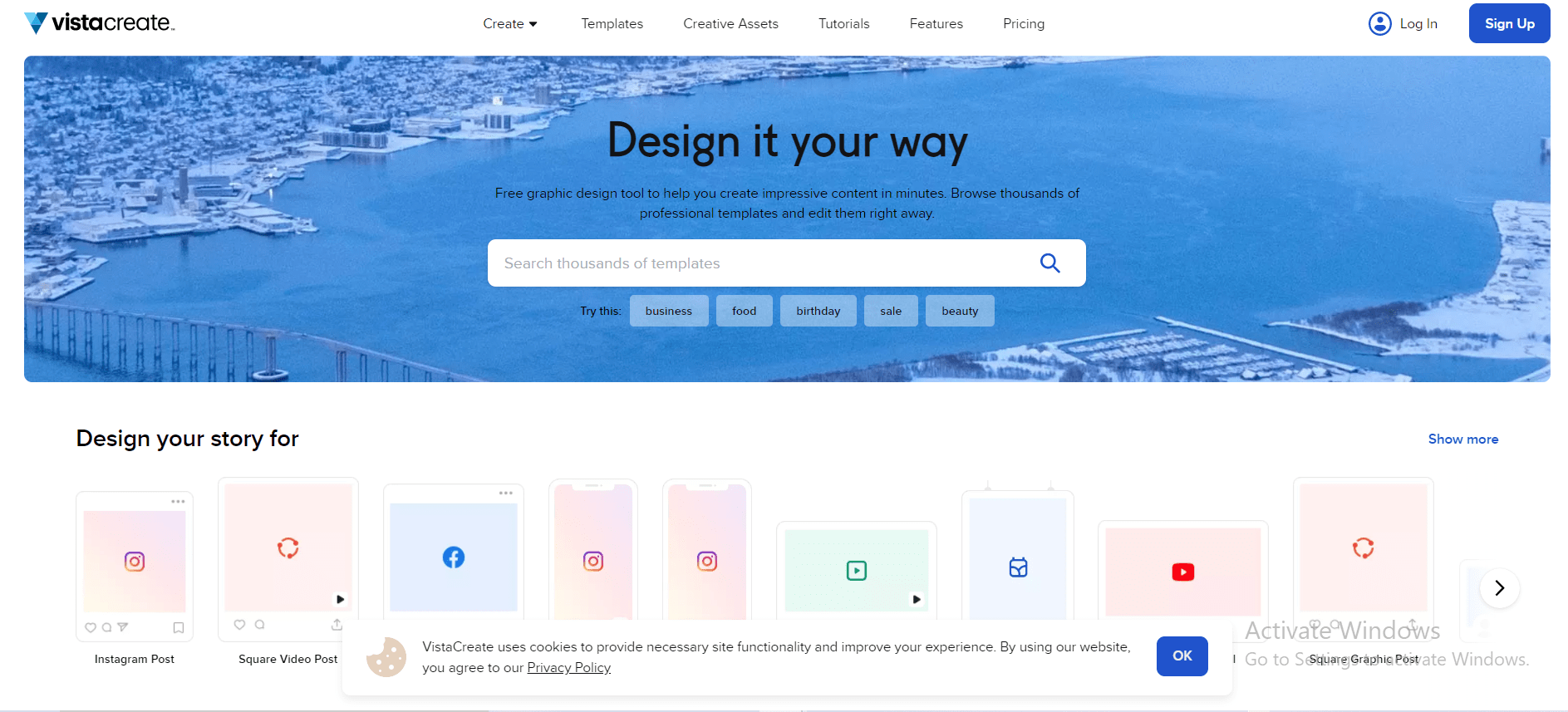 VistaCreate (ex-Crello) is a graphic design platform where anyone can quickly create engaging projects for any industry without requirements for a graphic design skill set.
Crello makes it easy to come up with a wonderful design with over 60 million photos, 11000 templates, 12000 free photos and 33 design formats, and provision for a video library.
Anyone can easily edit, resize, remove background from images. Edit video content and add sounds and music to create multi-dimensional visuals. Upload your photos or use VistaCreate Unlimited library of 50M+ free media files.
Crello can be used to create designs for Social Media (Facebook, Twitter, Instagram, YouTube and many others), for Animated Designs ( Animation Maker and Design), and finally can be used in building a huge load of NFT art collection.
Crello is free to use with access to 50K assets and 10 GB storage for files and projects which can be upgraded every month for $10 to enjoy over 50M assets with unlimited storage.
TRY IT NOW – Crello.com
6. Adobe illustrator.
Illustrator is a member of the adobe family that holds quite a prominent role when it comes to vector drawing applications.
The truth is, Illustrator can be a bit overwhelming to new users. It's easy to start learning how to use it, but it's very difficult to become a master of everything it offers.  
To come off it, you need to learn how to use Google and free online resources on YouTube to gain better knowledge.
Adobe Illustrator is not free software, but there is a 7-day free trial available. The Illustrator comes as a monthly subscription package in one of three formats starting from USD 19.99 per month to a year-long commitment to a full Creative Cloud suite subscription which includes access to all of the Adobe products for $49.99 per month.
Also, Adobe has been investing heavily in their mobile app development, and one of the more effective results of this is Illustrator's mobile companion app, Adobe Illustrator Draw that allows anyone to draw arts from the comfort of their mobile phones.
The Adobe illustrator tools can be used to create NFTs that are attractive and catchy to the eye. I recommend every NFT artist to understand how Adobe illustrator works to be able to draw amazing artworks.
TRY IT NOW – Adobe Illustrator
2. AI art generating tools.
Artificial Intelligence is a way of making a computer, a robot, or software think intelligently, in a similar manner the intelligent humans think and perform tasks that humans ought to do.
Like I stated earlier, you don't want to spend time figuring how best you want your NFTs to look, you should focus more on getting them out in the faces of potential collectors.
Artificial Intelligence in creativity has been created for this sole purpose and can be used by anyone. Most of these softwares come for free while others are paid, anyone can use this Artificial intelligence art generator.
1. Nightcafe.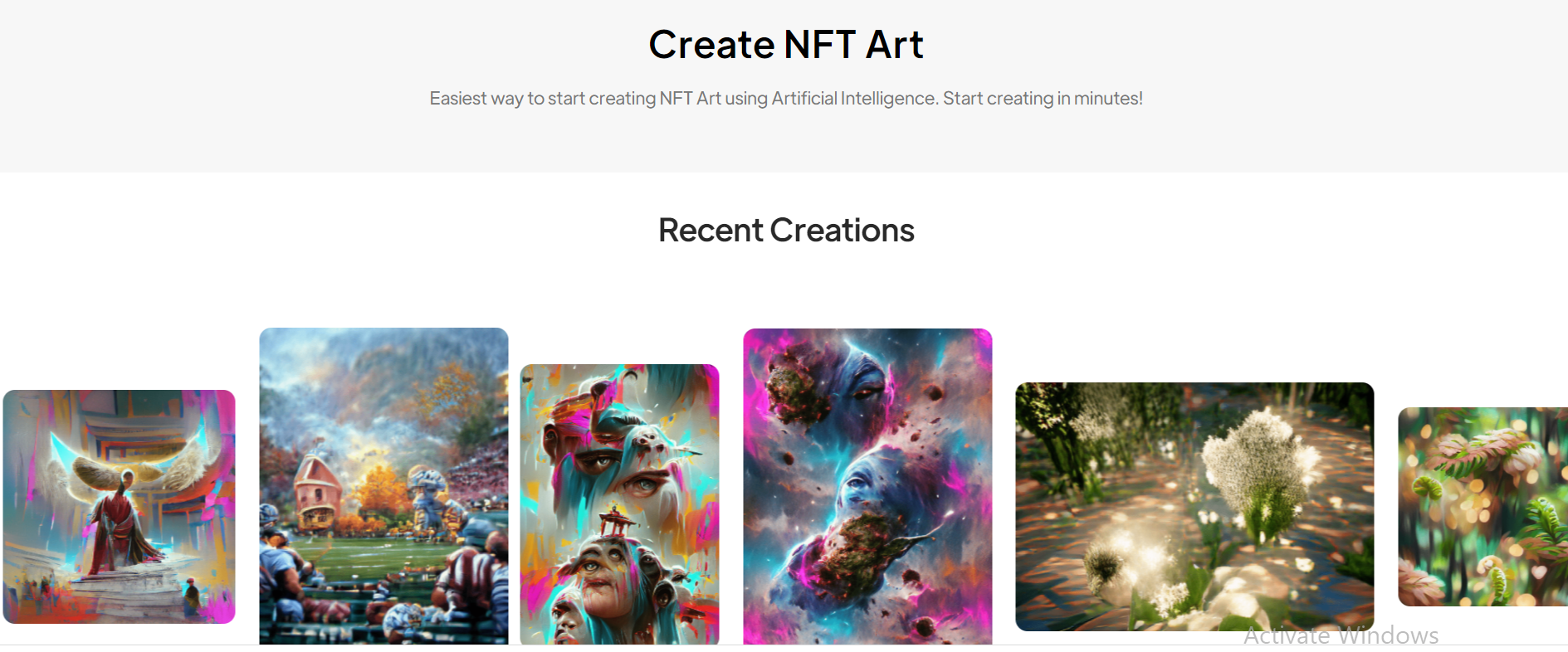 NightCafe Creator is an AI Art Generator app it uses two methods of AI art generation.
The first – neural style transfer – is designed to re-imagine your images in any style you choose. The second – VQGAN+CLIP – creates artwork out of nothing but a text prompt.
The combination of these two AI machine learning algorithms makes it easy for anyone to create state of the art NFTs.
All you need do is log on to the website, repeat this process a few hundred times and some incredible results emerge.
Most people are scared of copyright to avoid duplicate content, but the truth is that any artwork created using Nightcafe belongs to you, and you can do whatever you like with them
The NightCafe Creator AI Art Generator app is available for free online, and on Android and iOS phones – simply save it to your home screen to install the app.
TRY IT NOW – Nightcafe.
2. SketchAR.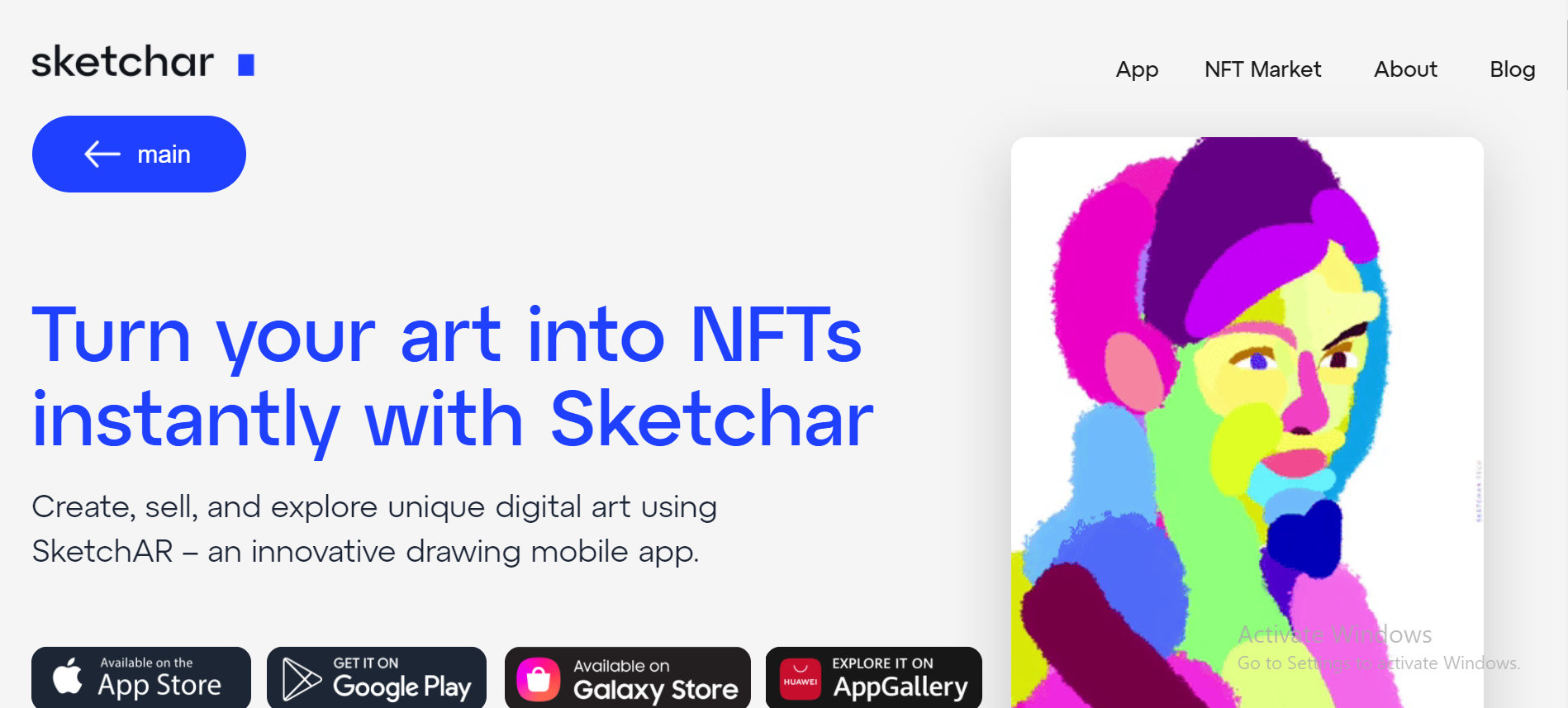 Sketchar combines AR and AI together to speed up your learning experience and make it more entertaining. 
Sketchar started as far back as 2017 as a revolutionary AR drawing app but has since changed its focus and is now building on the Web3 monetization infrastructure to support creators in a whole new way.
Sketchar is for creators and those who have always wanted to create something but have never been able to.
Using this platform, you can inbuild AR and AI for drawing portraits, Take courses to help you master your craft, and a Powerful drawing tool(Canva) to help users utilize their respective creativity.
Sketchar is available on mobile platforms such as IOS and Android.
TRY IT NOW – Sketchar.io
3. Fotor.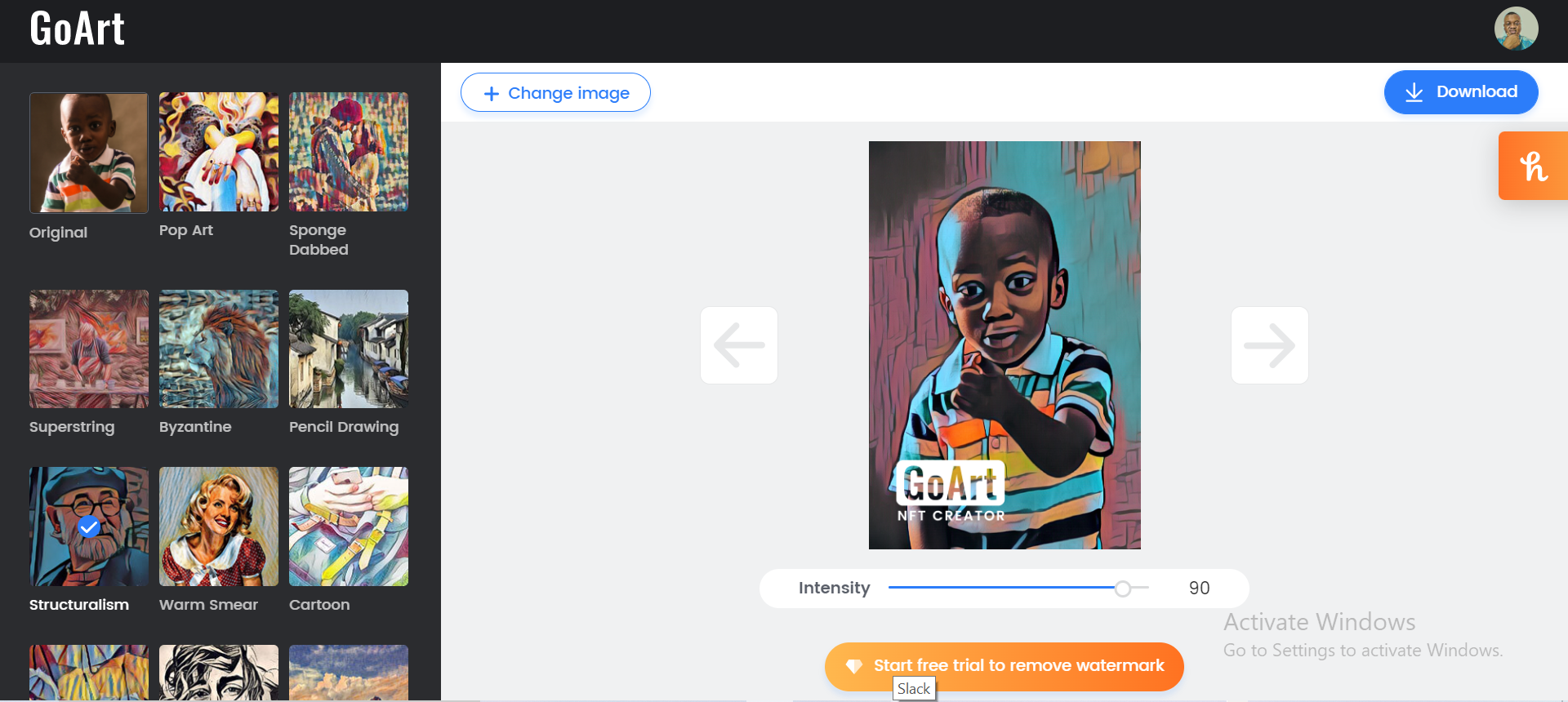 The Fotor app is a free online photo editor that allows anyone to make use of all online photo editing tools, you can crop images, resize images, add text to photos, even make photo collages, and create graphic designs easily.
Fotor comes with features that enable NFT creators to build mind-blowing art. You can find this section as a standalone build in the Fotor NFT section.
The Fotor NFT sections allow anyone to upload any random image and choose from the best art effects available on its platform to be converted into.
There is a wide range of art collections that you can choose from to make your art worthwhile.
You should also bear in mind that Fotor NFT is not free, as it comes with a price tag for removing watermarks.
TRY IT NOW – Fotor.com
Just Before You Go!!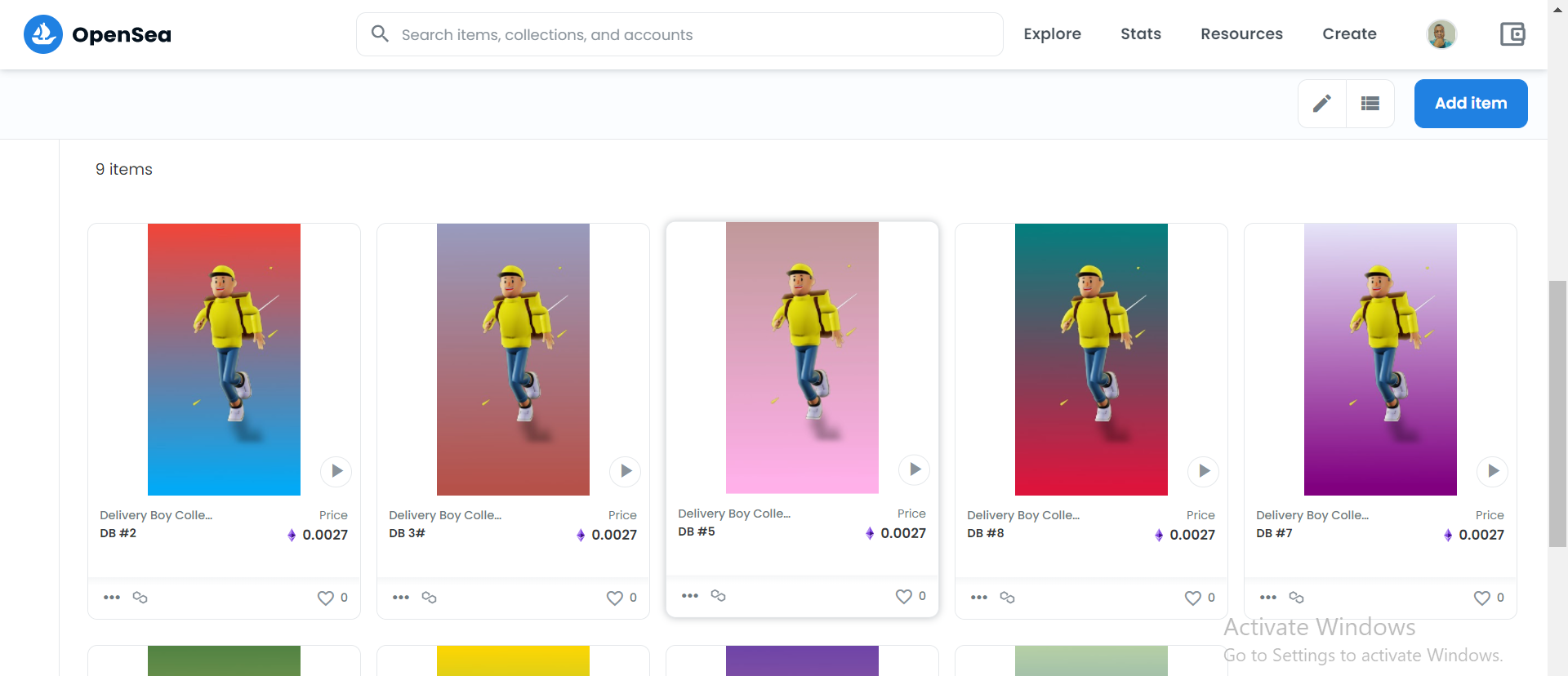 A survey conducted by the United Nations Children's Fund (UNICEF) indicates that the population of out of school children in Nigeria has risen from 10.5 million to 13.2 million, the highest in the world.
One in every five of the world's out-of-school children is in Nigeria. Even though primary education is officially free and compulsory, about 10.5 million of the country's children aged 5-14 years are not in school.
Because of this alarming rate of uneducated children in Nigeria, I created this NFT collection to help raise funds to build enough school facilities to return out-of-school children in Nigeria back to school for free.
Money raised from this NFT collection would be used in building schools with a conducive and secure environment for children to learn.
Schools would have features such as Solar panels, fencing and learning materials, I and my team intend to build more than one thousand schools across the federation.
All you need to support and participate in this humanitarian cause is to purchase any art listed on my Opensea account.
DONATE NOW –  Opensea.io/collection/delivery-boy-collection
Conclusion.
Non-fungible" means an asset that is unique and can't be replaced with something else just in case you don't understand how it works.
Also, the process of creating a nonfungible token is called minting. The term refers to the process of turning a digital item into an asset on the blockchain so that it becomes transferable from one party to the other.
This process is similar to how metal coins are created and added into circulation, NFTs are minted once they are created. After the process, the digital item becomes impossible to tamper with.
The truth remains firm, and it is the fact that NFTs can be anything digital (such as drawings, music, your brain downloaded and turned into an AI), NFTs are designed to give you something that can't be copied or transferred illegally.
I recommend anyone seeking to start on NFT, taking their time to learn how it works, I wrote a complete guide on how to get started from start to finish, click the link to the article below to get started.