Introduction.
As a business owner, not all audience size suits your business. You should be able to identify the best audience that will be able to patronize your business.
In recent years, we had marketing models offered by platforms such as Google, Facebook, and Twitter, which has a vast global audience, but not all business needs this audience; most times, small and medium scale enterprises want to get local and target audiences closer to them.
One of these platforms that I will introduce to local African and Nigerian businesses is called Opera.
About Opera?
Opera was created by a Norwegian technology company that specialises in web browser development, fintech, and services such as Opera News.
Opera has a total user base of about 600 million monthly active users.
Not too long from then, the company changed ownership when a group of Chinese investors purchased the web browser, consumer business, and brand of Opera Software ASA in the year 2016.
There were various controversies concerning the acquisition, but finally, the ownership change was initiated in February 2016 when a group of Chinese investors offered US$1.2 billion ($8.31 per share) to buy Opera Software ASA.
In the same year, July 2016, Opera Software ASA announced it had sold its browser, privacy and performance apps, and the Opera brand to a consortium of Chinese investors for an amount of US$600 million.
Ever since, it has expanded its innovation across the continent of Africa, with payment solutions like Opay, E-ride hauling (O-Ride), Newsreader (Opera News) and many others.
Why you should promote your business on The Opera Platform.
As an entrepreneur, you should know that opera is focused on driving development in Africa. It has been discovered that Africa is the only region in the world with the fastest growing in terms of internet penetration, with more than 300 million out of the total population of 1.1 billion people currently connected to the internet.
By 2025, it is expected that 678 million people in the region will be connected to the internet. Opera is, however, focused on the emerging market in Africa, making it an advantage to the business in Africa.
1. Opera has an Africa first policy.
Looking at these fundamental factors, as explained in the section above, opera believes Africa has a bright future which is why Opera decided to adopt its Africa First strategy.
Opera News launched under the Africa First strategy two years ago. Today, it is the leading news and content app in Africa, with 25 million monthly active users from Q3-2020.
In comparison, the Opera News AI service is used by nearly 80 million users every month. So all I would say is a good catch for business owners in Subsaharan Africa.
2. Access to a huge African audience.
It has also been researched that smartphone adoption will increase in Sub-Saharan Africa, reaching 50% of natural connections in 2020.
This is due to more affordable smartphones and flexible smartphone financing models that allow Africans to pay instalmentally.
3. Access to a more localised audience.
Opera has its audience in sub-Saharan Africa, involving more than 150 million people in Africa.
Opera has also partnered with leading telcos across Sub-Saharan Africa to provide people with free browsing in the Opera Mini browser.
Through these ten partnerships, Opera has provided nearly 40 million people with up to 1.5 GB of free browsing every month across five African countries, causing deeper internet penetration on the continent.
How Do You Grow Your Business on The Opera Platform?
The Opera user base in Africa showed a strong 18% growth across all products, reaching a combined user base of 150 million monthly active users.
These growths occurred in apps like Opera Mini and Opera News, making them one of the most used apps in sub-Saharan Africa.
One of the factors that accounted for this growth is that Free data are allocated daily to allow users to use the platform for free.
1. Publish content on Opera News Hub.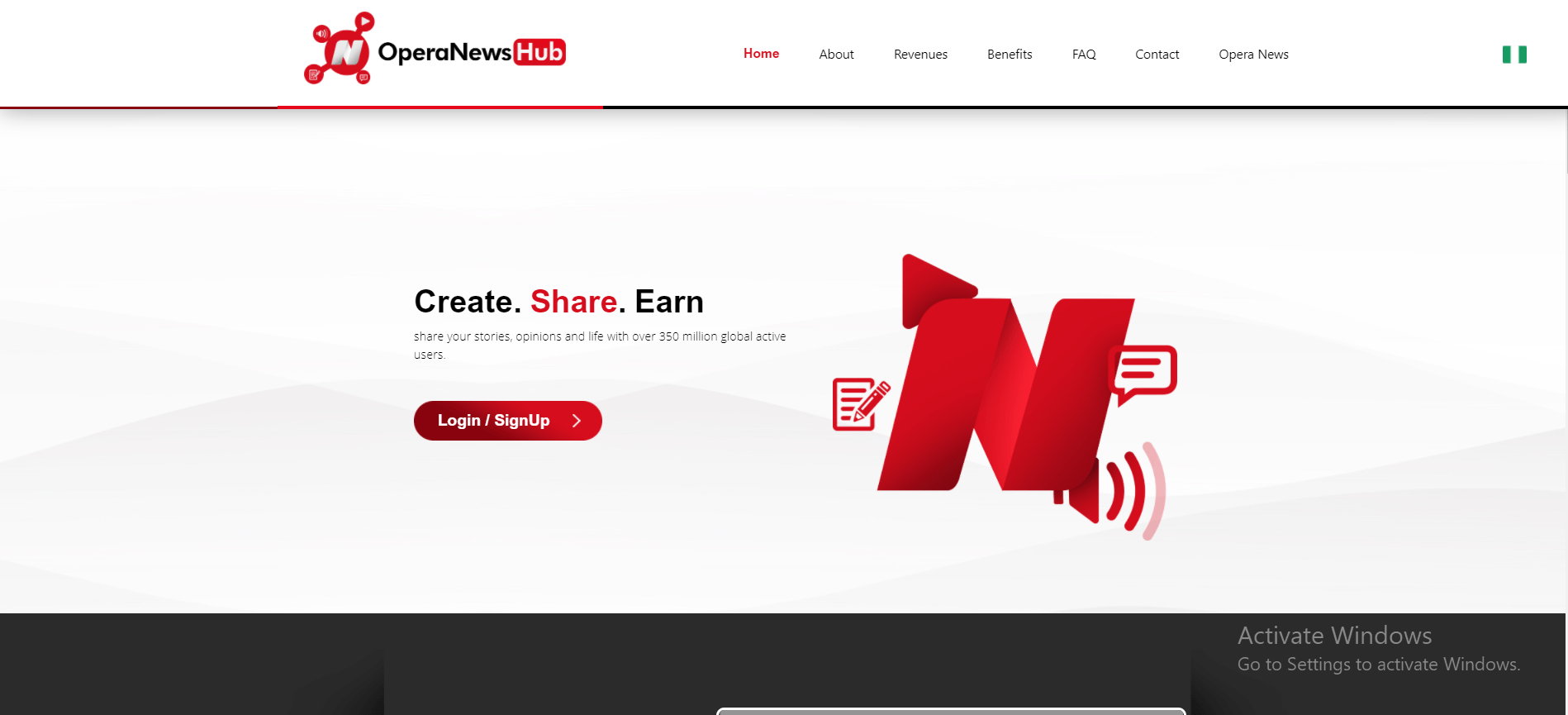 Every business needs content to showcase expertise and show potential clients that you understand the business you do.
There are various content strategies in marketing, and they include posting across various platforms such as Facebook, Twitter, Instagram and Youtube.
Most of the time, you need to put in so much hard work to get your content to a certain audience, which most times can be in the other part of the world.
This is good, but remember your business needs a Nigerian audience. So the opera team came up with a particular platform to help bring creators to a huge audience of people using Opera; this product is Opera News.
Opera News is a news hub where interesting news, posts and informative stories are shared online; it was created in 2019 to help dedicated writers, bloggers and influencers to share their thoughts, earn extraordinary money online and attain an audience reach of more than 350 million users across Africa.
Opera News operates as a standalone app and integrates with the Opera mobile browser.
Opera News is the most widely used news app in Nigeria and the most downloaded news app in Africa, with over 500 million users.
Opera attracts new users and encourages the existing ones with free browsing palliatives every day; this is made in conjunction with Telecommunication companies across Africa.
All you need as a content strategy for your business is to share good original, relevant, informative, and educational contents for the whole audience to see.
The Opera news platform is a standalone manager built to take in all of your articles, review them and decide whether they are approved.
You should know as a business owner that Opera has a certain rule that guides content on its platform, and not all content submitted on the Opera News hub will go live. Some are rejected or completely banned from the platform if found against the terms of use of the service.
Just an addition, you also have the chance to get paid on Opera, all you need do is write contents that catch the eye, and you get monetised. Payment is made on the 15th – 20th of each month via the Opay app.
So, if you want your post to get published instantly, you have to ensure your articles are free of Copyright violations, clickbait titles and too salesy.
You need to sell value, and the rest will come easy.
TRY IT NOW –  Operanewshub.com
2. List Your business on Olist.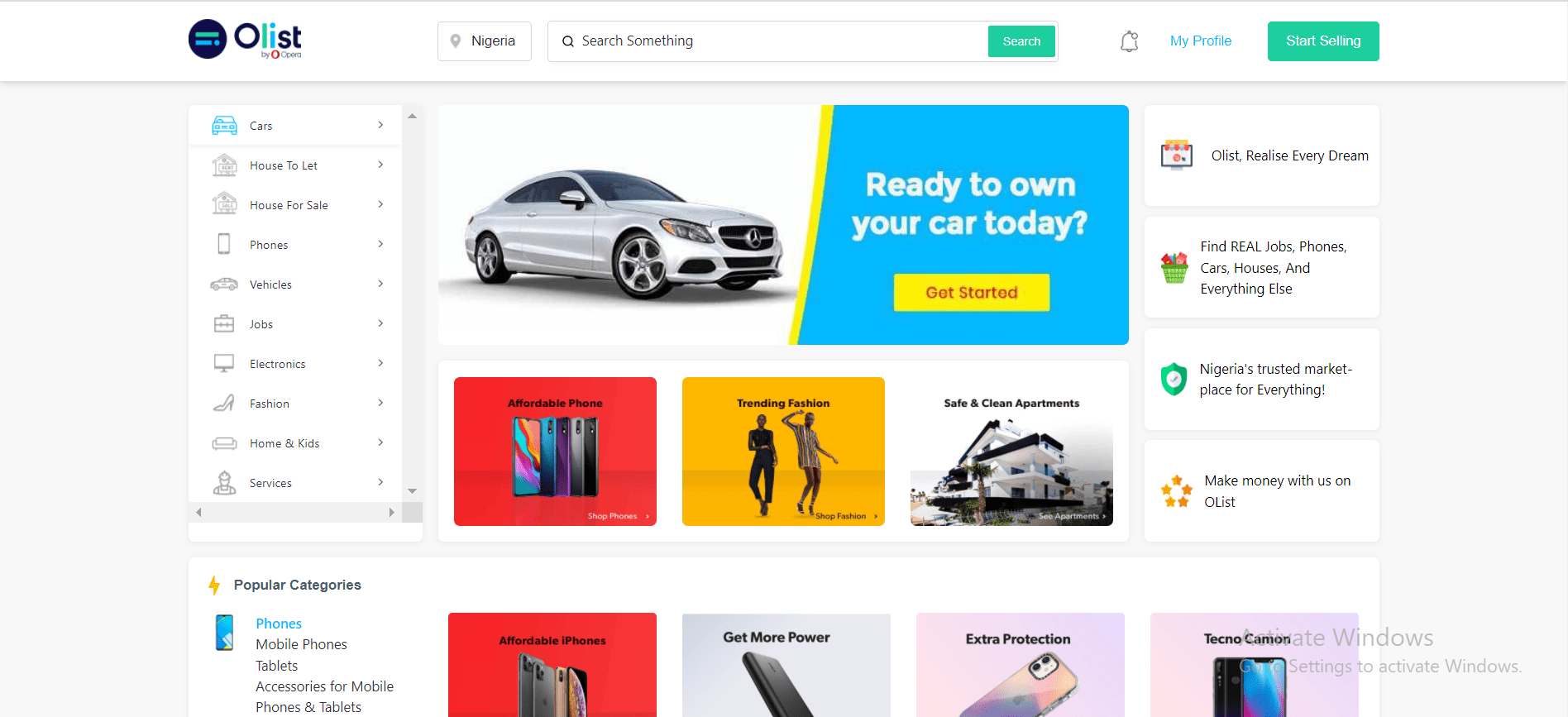 Olist is another great platform designed by the Opera team to help African business owners list items for sale. 
OList was launched by Opera, the owners of OPay, and enables users to deal in various goods and services, be it old or new.
Olist is available to Nigerian businesses only; the service can only be used locally in Nigeria.
OList is an online platform where buyers can meet sellers. It is a marketplace that allows sellers to upload information about products or services they want to put up for sale for interested buyers to connect with them.
It works like Jiji and is a major competitor with Jiji in Nigeria, picking up faster than ever before.
Olist included jobs, real estate, agriculture, maintenance, automobile and construction. 
On OList, advertising, buying and selling on the platform have been made easy and free. 
The prices you get on it are always reasonable, and there is no limit to the number of ads you can post online.
Olist was designed for two categories of people; one is for the seller, While the other is for buyers, who use the platform to contact sellers, negotiate, and make sales transactions.
All you need to get started on Olist is to have an item or a service to offer, Visit the OList Website(Olist. ng) or Download App, and Sign up with the platform. 
The second step to selling your used/new items or marketing your services is to make/post an Ad. 
This part is crucial, and finally, Accurately enter Details about the Product/Service.
You also need to enter your Contact details to enable prospects to reach you as quickly as possible.
And to the last point, Publish the Post; you should also note that your ad will be reviewed and approved; if it goes against the policies, it gets rejected.
TRY IT NOW – Olist.ng
3. Place paid ads using the Opera ads manager.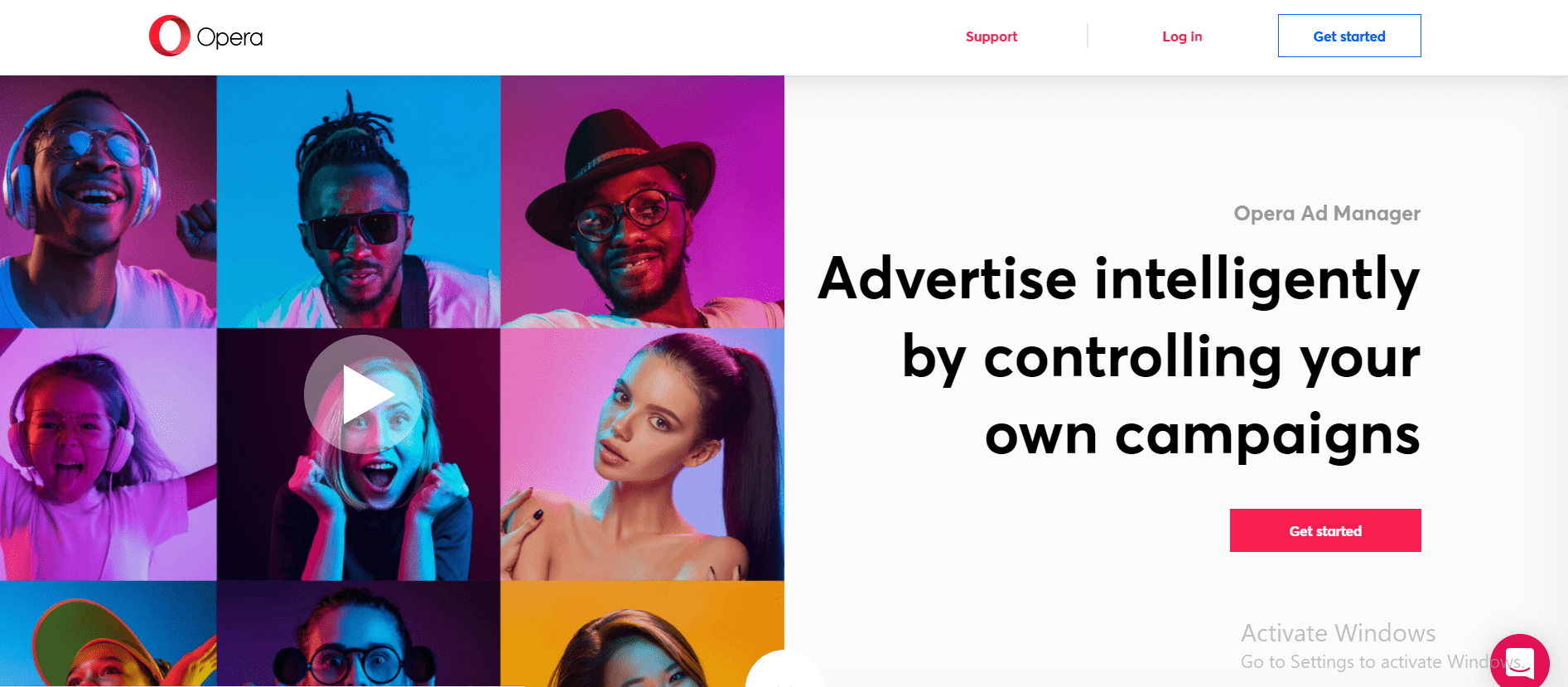 Opera Ads celebrated its second anniversary since it began officially in Nigeria. In Africa, it has become a force to be reckoned with, reaching and engaging millions of Opera users worldwide with innovative and content-driven platforms.
Opera mini has announced the launch of its self-serve advertising platform, Opera Ad Manager, alongside other counterparts such as Facebook, Google, and Twitter.
Opera ads manager gives advertisers a unique opportunity to reach and engage with more than 500 million Opera users worldwide with a concentration in the African market to engage in innovative, content-based ad experience within Opera's platform.
So, if you are an advertiser who would like to place ads or advertise on the Opera Mini news homepage, Opera News Opera Ads is for you.
Opera ads manager is designed to create, manage, and report on digital advertising campaigns in one place allowing advertisers to reach customers on the Opera platform such as Opera browser and Opera news.
Opera is flexible and created for small and medium enterprises seeking to reach an audience using a self-serving tool.
TRY IT NOW – admanager.opera.com