Introduction.
Setting up a business in the United States can be a daunting task, especially if you are a non-resident.
However, it is not impossible, and with the right guidance and preparation, you can establish a successful business in the US as a non-resident.
The United States is known for being a business-friendly country, with a stable economy, low tax rates, and a culture that encourages entrepreneurship and innovation.
Setting up a business in the US as a non-resident can be a great way to tap into this market and take advantage of the many opportunities available.
Many successful businesses in the US are owned and operated by non-residents. This guide will provide you with the necessary information and steps to follow when setting up a business in the US as a non-resident.
From legal and financial considerations to understanding the market and culture, this guide will help you navigate the process of establishing a business in the US.
What does it Mean To set up a Business In The US as a Non-Resident?
Setting up a business in the US as a non-resident means establishing a legal and operational business entity within the United States as a foreign citizen who does not reside in the country.
This process requires complying with federal, state, and local laws, regulations, and tax requirements.
A non-resident can set up different types of businesses, including sole proprietorship, partnership, limited liability company (LLC), and corporation, depending on their business goals, structure, and requirements.
Non-residents can own a US-based business wholly or in partnership with US citizens or other non-residents.
Setting up a business in the US as a non-resident also involves understanding the US market, consumer behaviour, cultural differences, and economic landscape to ensure the success and sustainability of the business.
Why Should I Setup a Business as a Non-Resident?
Starting a business in the United States can be a lucrative opportunity for entrepreneurs, regardless of whether they are US residents or non-residents.
In fact, many non-residents have established successful businesses in the US, generating significant profits and creating jobs for local communities.
Here are some reasons why you should consider setting up a business as a non-resident in the US.
1. Access to a Large Market.
The US is the world's largest economy, with a population of over 331 million people. This massive market provides ample opportunities for entrepreneurs to sell their products or services and expand their businesses.
Moreover, the US is a hub for innovation, technology, and research, making it an attractive location for businesses looking to collaborate and partner with leading institutions.
2. Flexible Business Environment.
The US offers a flexible business environment that supports different business structures and models, from sole proprietorships to partnerships and corporations.
This flexibility enables entrepreneurs to choose the best business structure that aligns with their goals, vision, and budget.
Additionally, the US has a robust legal system that protects businesses' intellectual property, offering an ideal location for startups and emerging businesses.
3. Access to Capital.
The US has a well-developed financial system that provides access to a wide range of funding sources, including venture capitalists, angel investors, banks, and crowdfunding platforms.
Non-residents can tap into these sources of capital to finance their business ideas and grow their operations.
Moreover, the US government offers various funding programs and tax incentives to support businesses in specific sectors, such as renewable energy, healthcare, and education.
4. Ease of Doing Business.
The US offers a streamlined process for setting up and registering a business, making it easy and straightforward for non-residents to establish their companies.
Additionally, the country has a vibrant ecosystem of business support services, such as incubators, accelerators, and mentorship programs, that provide guidance and resources to entrepreneurs.
5. Cultural Diversity.
The US is a melting pot of cultures, offering a diverse workforce and consumer base. Entrepreneurs can leverage this diversity to understand and cater to different markets and demographics, expanding their customer base and revenue streams.
6. Access Top Legal Framework.
Establishing and running a business in the US enables you to create and accumulate business assets, such as money, intellectual property and even real estate, etc.
To this end, your company requires a legal framework where it will exist and operate, and One of the best incorporation jurisdictions in the world is the United States.
In this respect, the U.S. law enforcement and court systems shield your company registration, ownership, and management.
7. Your business becomes reputable globally.
Most people holding offshore companies now run into huge problems opening a bank account globally. It would be best to consider reputation when deciding what jurisdiction you want your business to reside in.
In contrast, corporate America is undoubtedly way more attractive than any other offshore company jurisdiction.
Moreover, American companies are generally more reputable than companies from other startup jurisdictions, including Europe and Asia.
8. Americans only trust Made-in-America.
The truth remains clear, Americans usually prefer to deal with American companies rather than any company incorporated globally.
Americans prefer to conclude contracts with companies in the States so that, if something goes wrong, they could resolve a dispute at home rather than somewhere abroad. This is a significant reason your company should be incorporated in the US.
9. US Bank Account Only for American Companies.
If you are an alien on American soil, it's become impossible for you to open a business bank account in the US without an American company.
Without a US bank account, you may be unable to receive payments from Amazon or still do business in the US. One of the most viable ways to go about this is to create a company in the USA.
10. Access To US Immigration.
There are many ways to ease migration in the US, just in case, you intend to move to the US as a legal immigrant and not the other way around.
In this case, your American company registration and US business immigration would help you a long way.
For instance, having formed a US company, you may become a US treaty investor and get an E-2 visa (aka a US investor visa).
In the long run, having a US-registered business may help you get an EB-5 visa (aka an Immigrant investment card in the USA).
11. Low Tax rate.
The US has a relatively low tax rate compared to other developed countries. Additionally, the tax system is designed to support businesses and entrepreneurs, with a range of tax incentives and deductions available.
12. Innovation and Entrepreneurship.
The US is known for its entrepreneurial spirit and innovation. The country has a culture that supports entrepreneurship and encourages businesses to innovate and take risks. This makes it a great environment for startups and small businesses.
13. Stable and Strong Economy.
The US economy is one of the strongest in the world, with a GDP of over $20 trillion. The US has a stable business environment, a strong legal system, and a transparent regulatory framework, which makes it an attractive destination for foreign investment.
How do I Set up a Business In The US as a Non-Resident?
Starting a business in the United States is an exciting venture for many entrepreneurs around the world.
However, the process of setting up a business in the US can be complex, especially for non-residents. In this article, we will outline the essential steps that you need to take as a non-resident to set up a business in the US.
The good news is that the steps to incorporating as a non-citizen are relatively simple, making it easy for anyone worldwide to do the same. This guide will help break down the complexities of opening your US company.
1. Decide The Business Structure.
The first step in setting up a business is to determine the business structure. The most common business structures in the US are Sole Proprietorship, Partnership, Limited Liability Company (LLC), and Corporation.
As a non-resident, you can form an LLC or a corporation in the US. An LLC is a popular choice for non-residents as it provides limited liability protection to the owners and has a simpler tax structure.
2. Get Your Business Name ready.
Your business needs to identify and can only be done by having a unique name. You should also know that rules about business names vary from state to state, but most include these general guidelines.
Your business name must be different from any other business entity registered to do business in your state.  Most states have an online search tool to check for similar business names.
You are restricted from using certain words in your name, such as obscene words or the word "bank," unless you are a financial institution.
The name of your business must end with "Incorporated," "Company," or "Corporation", or an abbreviation for one of those words.
It would be best if you also remembered that there are two types of corporate entities non-citizens can open in the US: Limited Liability Company (LLC) and Corporation (C-Corp).
There is an additional option, S-Corporations often recommended to foreigners. I recommend you do an in-depth study as to how these entities operate. 
1. Squadhelp.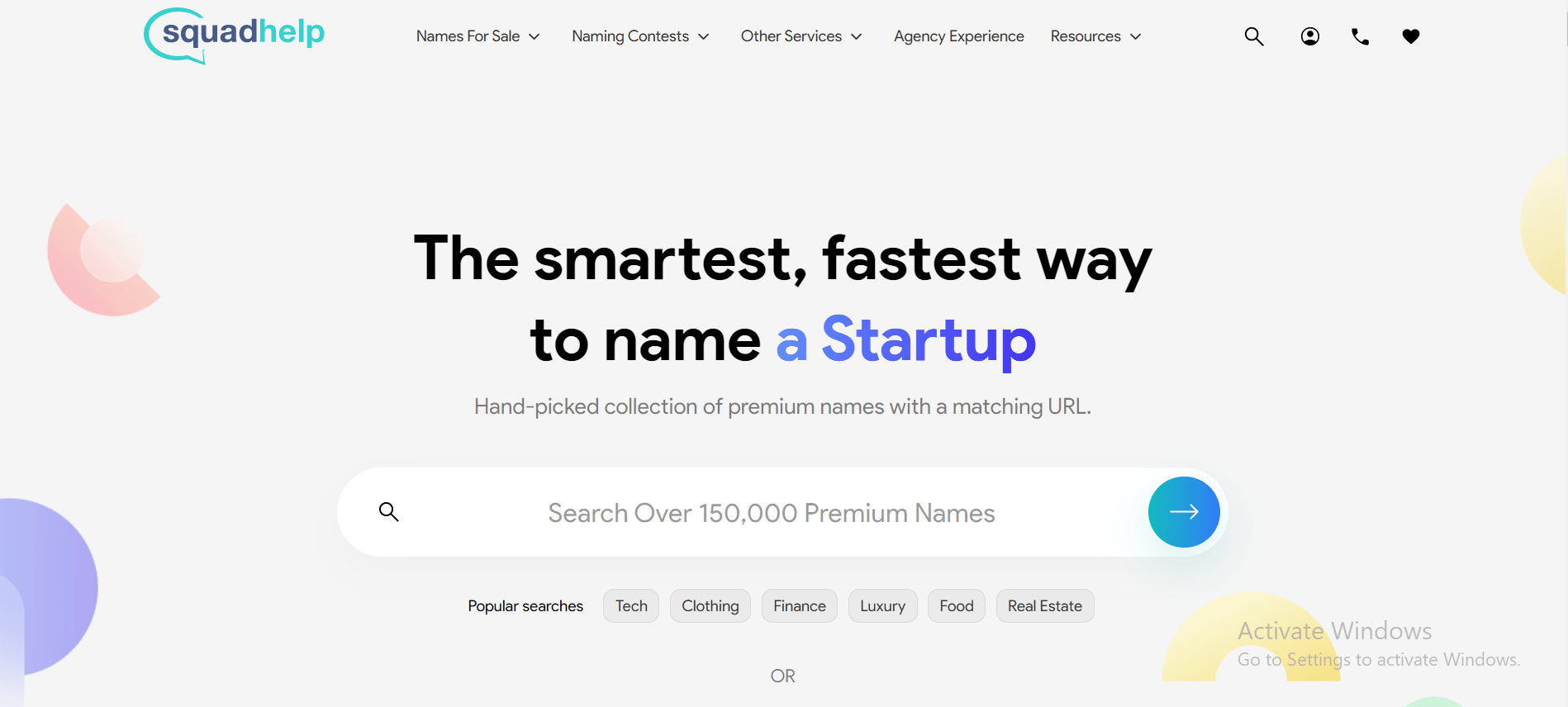 Squadhelp.com is a unique online platform that allows businesses and entrepreneurs to get creative name ideas, logos, taglines, and even product descriptions from a community of talented professionals. 
The platform boasts a vast network of over 100,000 experts in branding and marketing, making it an excellent resource for anyone looking to establish a strong brand identity.
One of the most impressive features of Squadhelp.com is its comprehensive contest system, which allows users to launch contests and receive dozens or even hundreds of submissions from qualified professionals within a matter of days. 
The platform also has a robust communication system that makes it easy to collaborate with designers and writers to fine-tune submissions and ultimately select the best one. Another significant advantage of Squadhelp.com is its affordability. 
The platform offers a range of packages to suit various budgets, and users only pay for the final submission they choose, meaning that they don't have to pay for submissions that don't meet their expectations.
Overall, Squadhelp.com is an excellent resource for anyone looking to create a strong brand identity or launch a new business. 
With its vast network of professionals, streamlined contest system, and affordable pricing, the platform makes it easy to get high-quality branding and marketing materials in a short amount of time.
TRY IT NOW – Squadhelp.com
3. Choose a State to Register Your Business.
The next step is to choose the state in which you want to register your business. This decision will depend on several factors, including tax rates, business-friendly laws, and the availability of resources.
When you want to register your business in the US, you are left with two locations: Delaware or Wyoming, or even more. These states have become popular because of the reputation built over the years.
To help you make better decisions, I will do a breakdown of what makes the difference between the two. I'm going to oversimplify this so as not to confuse you.
1. Delaware.
If you know your business will be taking funds from investors, the chances are that Delaware will be the best place to start. This is essentially due to the legal system in Delaware.
Delaware's laws are very business-friendly, and the court is known to be quick in reaching decisions. However, Delaware has no income tax, a "franchise tax" of $300 per year (flat fee).
2. Wyoming.
If your business is designed around Small Partnerships and Single Members, Wyoming is a better option for you.
Wyoming comes with most of the benefits of Delaware; the difference is that cheaper to set up, more affordable to renew, and involves less paperwork. In conclusion, Wyoming is cheaper and easier to register and operate.
This is just a fraction of what I could uncover; I recommend that you research how these states operate both business and tax laws.
If you found this article online and understand how these states operate, feel free to share your knowledge in the section below.
4. Go with an online Incorporation Broker (Register Your Business).
Incorporating your business in the US requires so much that you may eventually get worn out, but the process only got more accessible with the advent of technology.
I am happy to tell you that you don't need an active presence in the US to start your company, as you have third-party solutions created to address these challenges on your behalf.
With these online incorporation brokers, you can sit anywhere in a remote country in Africa and get your business incorporated in the United States. Then, you only have to pay a token to get it all sorted out.
In this section, I will make a complete list of services that can help you achieve this in just a few clicks from anywhere around the world.
1. Firstbase.io.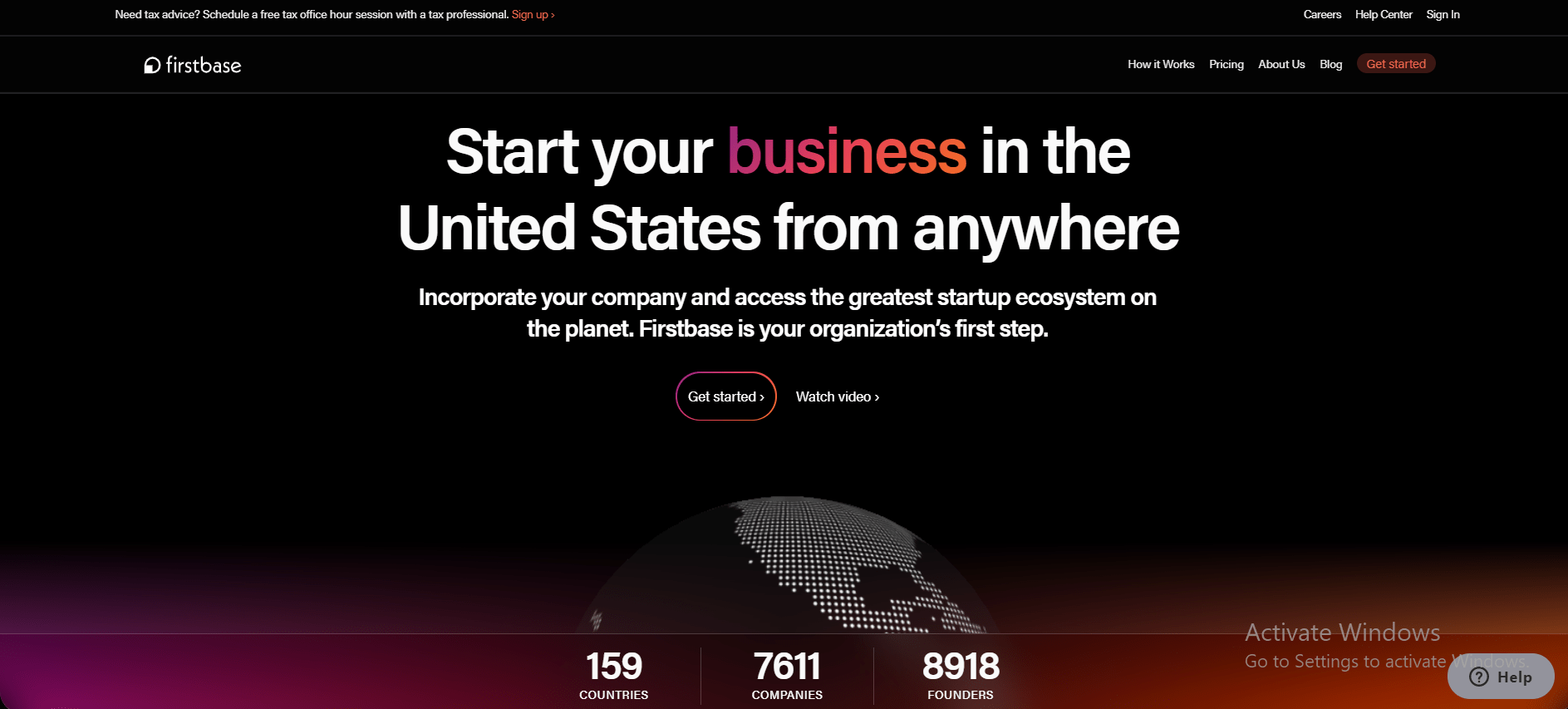 Firstbase is one of many companies that allows non-US residents to register a business in the US.
Firstbase.io was founded in 2018, making it a relatively new establishment.  It has helped thousands of businesses from over one hundred and twenty countries register their businesses in the US within three years of establishment.
It's different from many incorporation services available because it helps founders worldwide incorporate a business in the United States. 
When signing up with Firstbase.io, you can choose the category you want your business to operate and select the desired location mentioned above, such as Delaware or Wyoming.
It also helps get an EIN, open a business bank account, and provide tens of thousands of dollars in perks to clients.
Incorporating your business with Firstbase.io comes with the following perks such as.
1. US business address set up.
2. US bank account.
3. Obtaining an Employer's Identification Number (EIN) for newly formed companies and thousands of dollars in perks.
TRY IT NOW – firstbase.io
2. Startupglobal. co.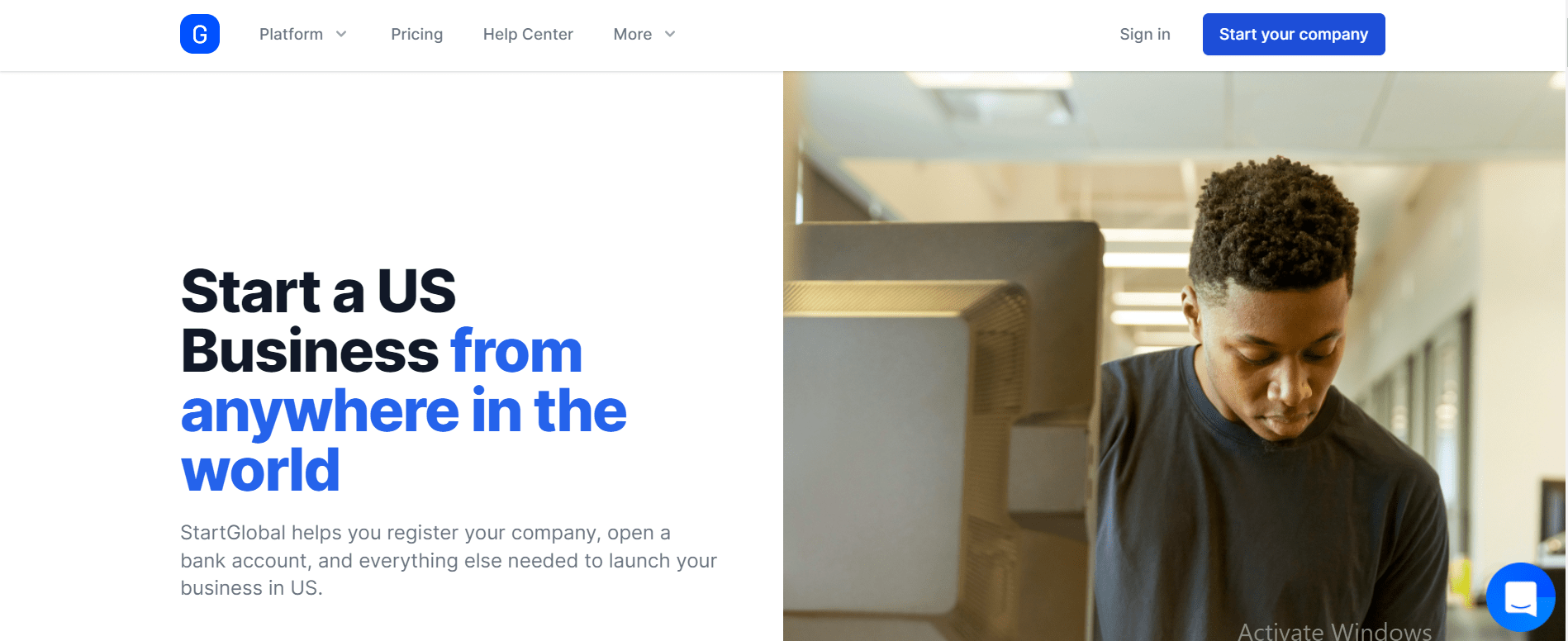 Have you ever thought about the bottleneck involved in starting a business in the US? First of all, you need to get yourself a visa from whatever country you are to the US; this can also become a gruesome process because you have to convince the US embassy to grant you access in the first place.
StartGlobal makes it easier to start a new business by removing lengthy paperwork, legal complexity, and numerous fees. 
StartGlobal handles company formation, business bank accounts, taxes, accounting, and compliance, all in one place.
All you need to get started is an active internet connection, log in to the official website (startupglobal. co), complete the simple signup process with all your information like name, current address and business name, and get verified with your passport or national ID, and that solves it all. 
You also will be given a time frame of nothing less than one month to complete the process.
Some of the perks that come with using this service include.
1. Preparation of filings of all Documents in state and federal
2. State Incorporation with the Secretary of State.
3. All state government and any other fees associated with filings.
4. One Complete Year (12 Full Months) of Registered Agent Service.
5. Name Check, Clearance and same-day electronic filing.
6. A local address in the US with mail forwarding mail scanning services.
7. Certificate of Incorporation.
8. A US phone number wherein the calls are forwarded to your local number.
9. Obtain a Tax ID or Employer Identification Number (EIN)
10. Business Bank account with Debit card.
TRY IT NOW – Startupglobal. co
3. e-Delaware.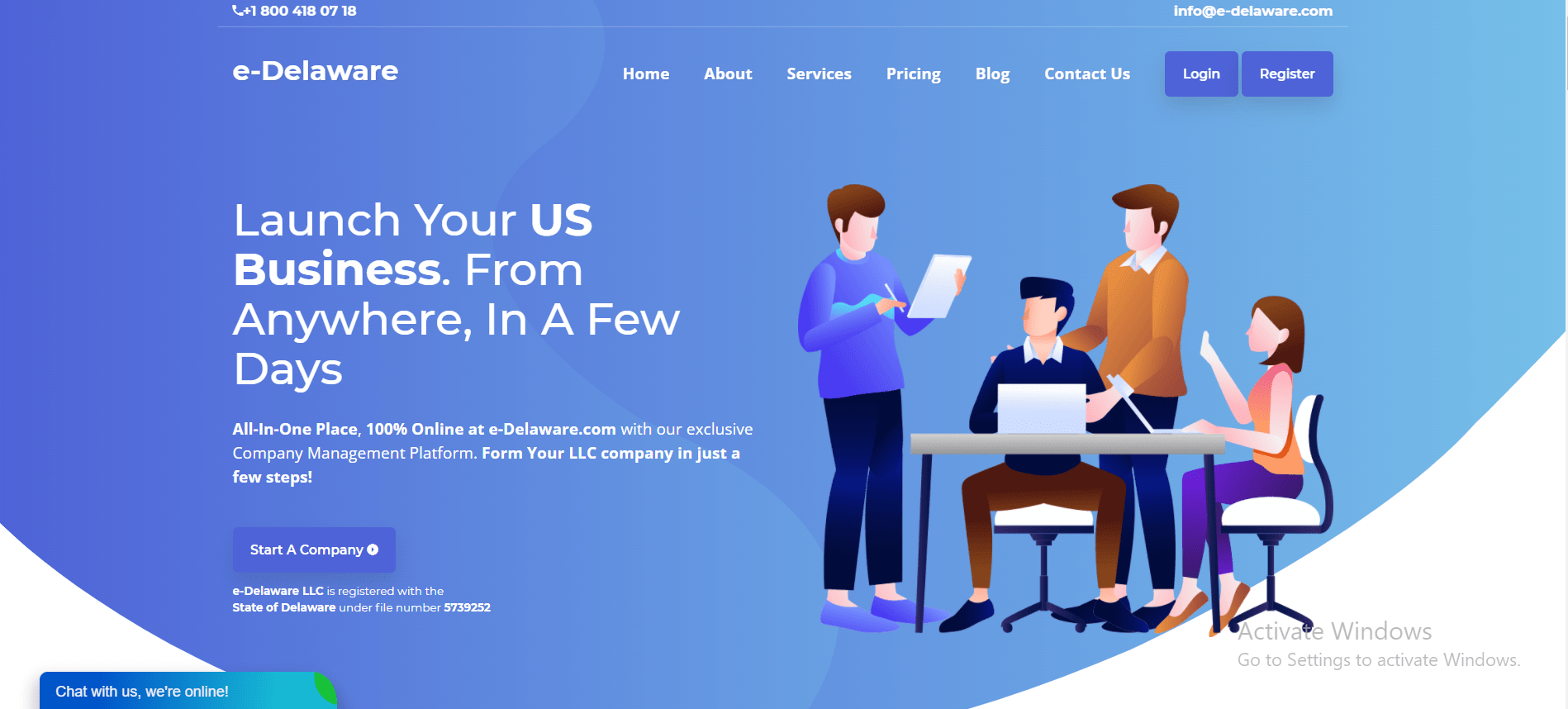 E-Delaware makes it easy for founders to incorporate in the US and get access to startup infrastructure, venture capital, seamless payment processing, and other benefits no matter where you are located globally.
E-Delaware will help you obtain your tax ID numbers, EIN, and ITIN, provide you with a US SimCard and a US address you can use for your business and get your documents authenticated with the State of Delaware only. 
You already should know that there are different business laws across the states in the US; most people prefer Delaware because it is a tax haven for businesses.
E-Delaware offers you the following after successful registration.
1. US Company Formation.
2. Employer Identification Number (US EIN Tax ID).
3. Individual Tax Identification Number.
4. US Sim Card
5. E-Delaware LLC will be your registered agent in the State of Delaware.
6. virtual addresses for Companies may be provided by the registered agent, making your business financially compliant.
TRY IT NOW – e-Delaware.com
4. Stripe Atlas.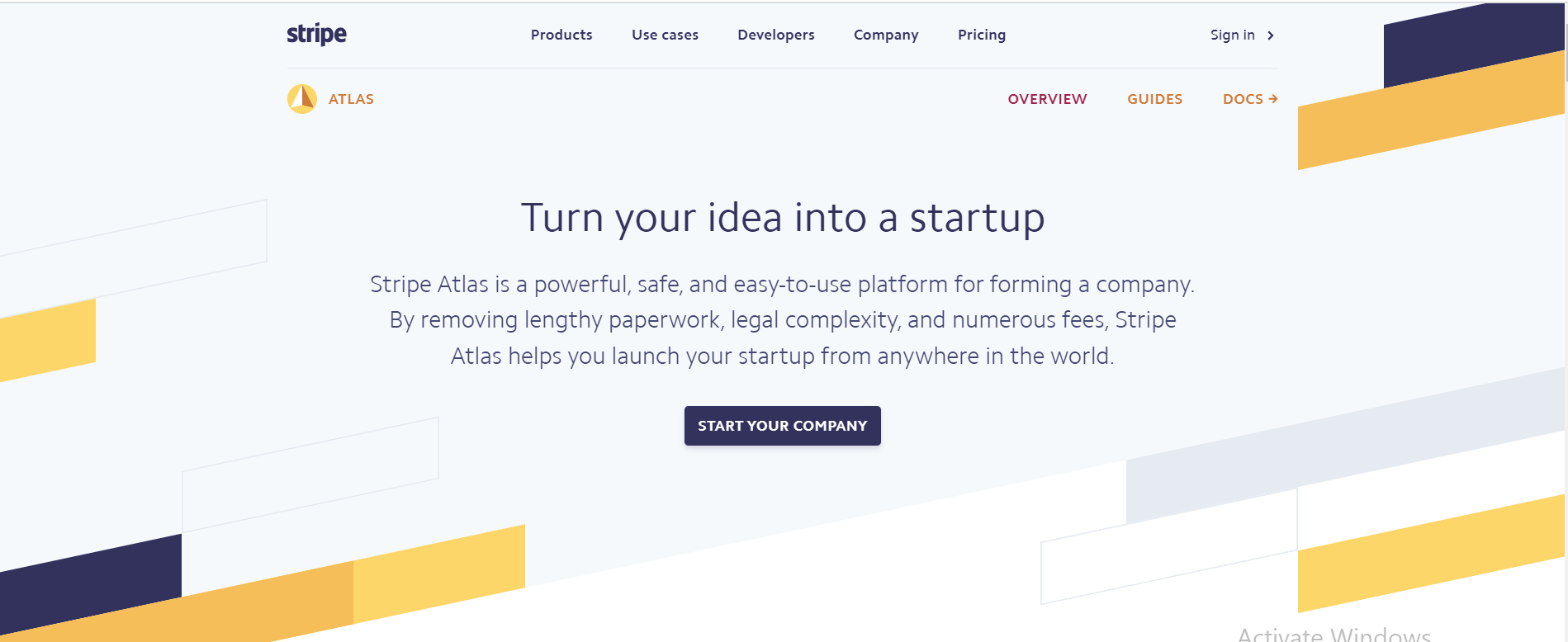 Stripe is a mighty payments processing startup that allows online businesses to accept payments online.
It also comes bundled with other services that help tech startups register a business in the US, and that service is called Stripe Atlas.
Stripe Atlas is part of the stripe company group that helps you establish a business in the US from anywhere in the world in Delaware.
Stripe Atlas makes it easy for non-US citizens to remotely corporate with their company in Delaware. That means you don't need to physically travel to the State of Delaware in the US to sign all the documents, as all can be done online.
As mentioned in this article, that's the unique value proposition offer that no one else has except the Stripe Atlas and other companies.
Subscribing to Stripe Atlas gives you additional value, such as.
1. Setting up your new company in the state of Delaware and also creating the needed legal documents, filing the paperwork, and applying for your Tax ID number. 
2. Activate your Stripe account to start accepting payments from customers in 100+ currencies from various world regions.
TRY IT NOW – Stripe.com/Atlas.
5. Doola.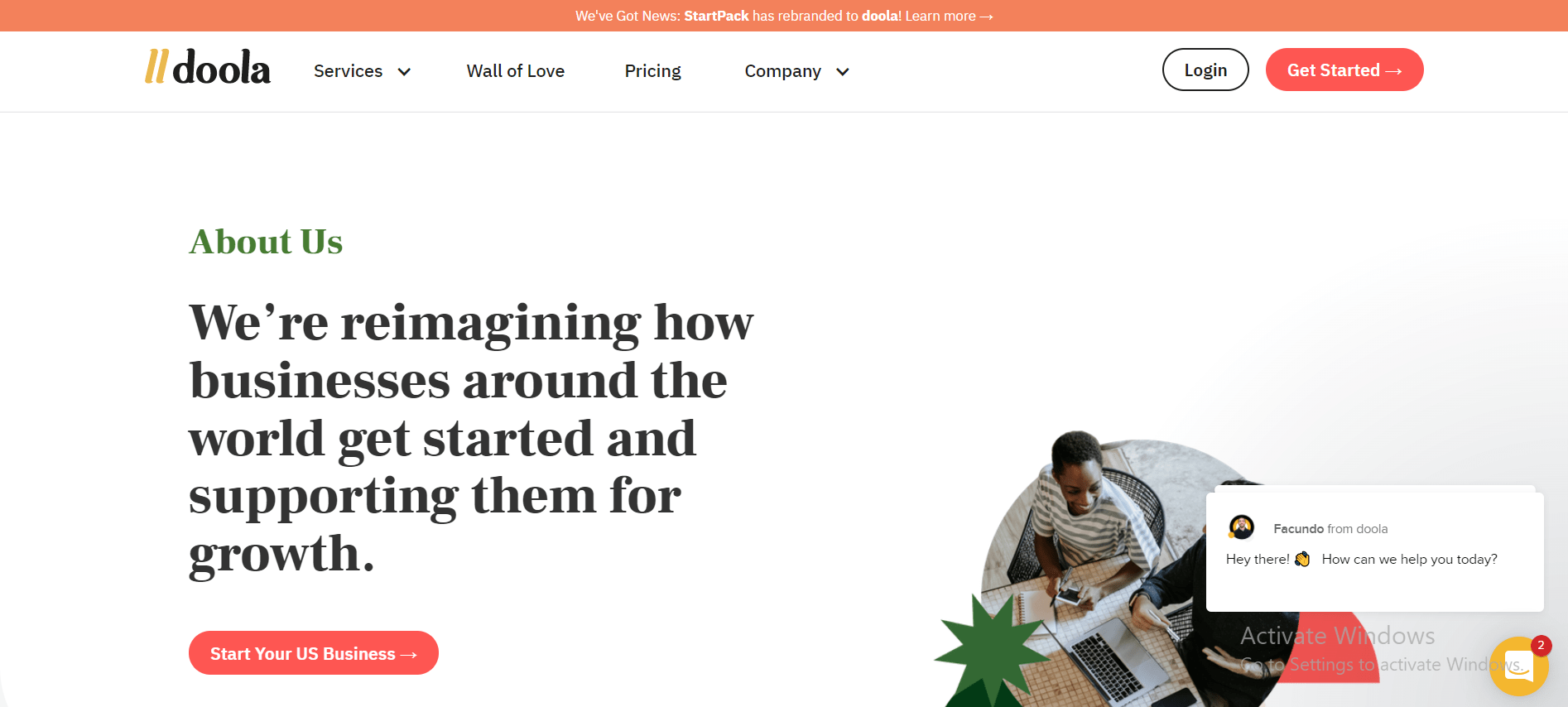 Doola allows anyone from the world to form their company in the US from any part of the world.
Doola works like the previous solution mentioned before; the only different service you get when using Doola is that you get to register your LLC business in any chosen state in the US; your preference is not just limited to Wyoming and Delaware alone.
Doola comes with tons of perks, most of which include;
1. US company formation.
2. EIN application.
3. Express US bank setup.
4. Stripe payment gateway.
5. Registered agents.
6. Register your business in more than one state.
7. Digital documentation access.
8. Amazon starter pack
TRY IT NOW – Doola.com
5. Choose a Reliable Global Payroll and Recruitment System.
You need to ensure that you are 100% compliant once you set up a business in the US. Taxes should be serious business if you want to build a reputable company in the US.
Also, chances are you will hire from various parts of the world if you run a software company that must be 100% compliant with US laws guiding employment.
Doing this on your own can be a pain in the butt. Hence it would be best to source a solution to ease the process.
International hiring can be messy., With confusing local laws and complicated taxes, the bottom line is that you need a whole new solution to guide this process.
This section will make a complete list of payroll software that eases the process attached to international recruitment.
1. Deel.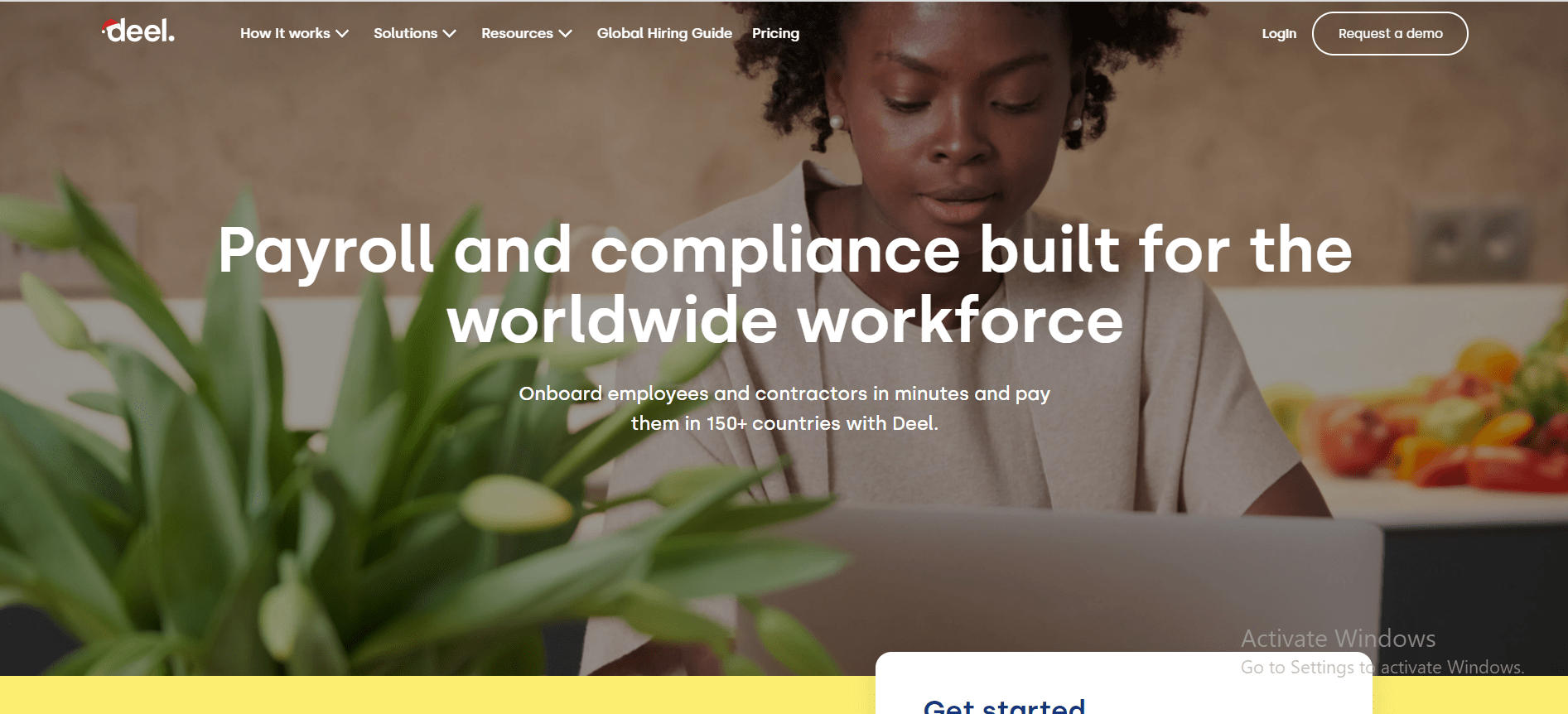 Deel is the payroll platform for remote teams that links localized compliance and payments in one system.
It also helps businesses hire anyone anywhere, either independent contractors or full-time employees, as stated on their website.
Using Deel saves you tons of stress regarding recruitment, management of remote teams and total compliance with tax laws.
Deel helps you hire employees globally, hire contractors, and run a global payroll system on one platform. 
TRY IT NOW – Deel.com
2. Pilot.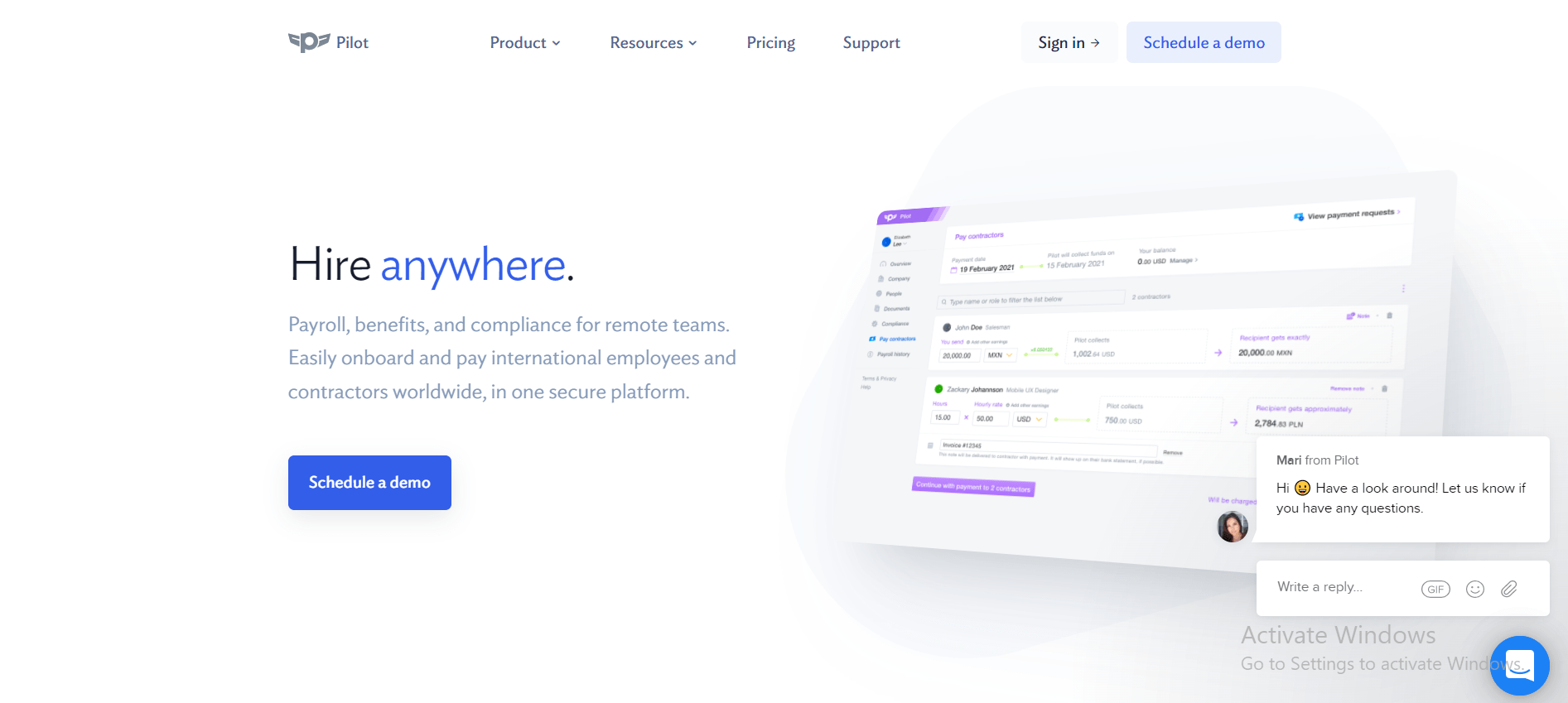 The Pilot was designed to carry out payroll, benefits, and compliance for US-based companies with remote teams, just as other startups mentioned in this section before now.
Pilot makes it easy to onboard and pay employees in 160+ countries and contractors in 240+ countries.
With Pilot, you get the following features as 
1. local compliance contracts.
2. Insurance and other benefits.
3. Integrated eSignature.
4. W-8 (BEN and BEN-E) and W-9 tax forms.
5. Local currency payments and bank transfers are available for contractors.
6. Contractors can submit payment requests and check their payment status.
7. Get help with visas, work permits, and other immigration processes for your global employees.
8. Contract amendments and more.
TRY IT NOW – Pilot. co
3. Remote.com.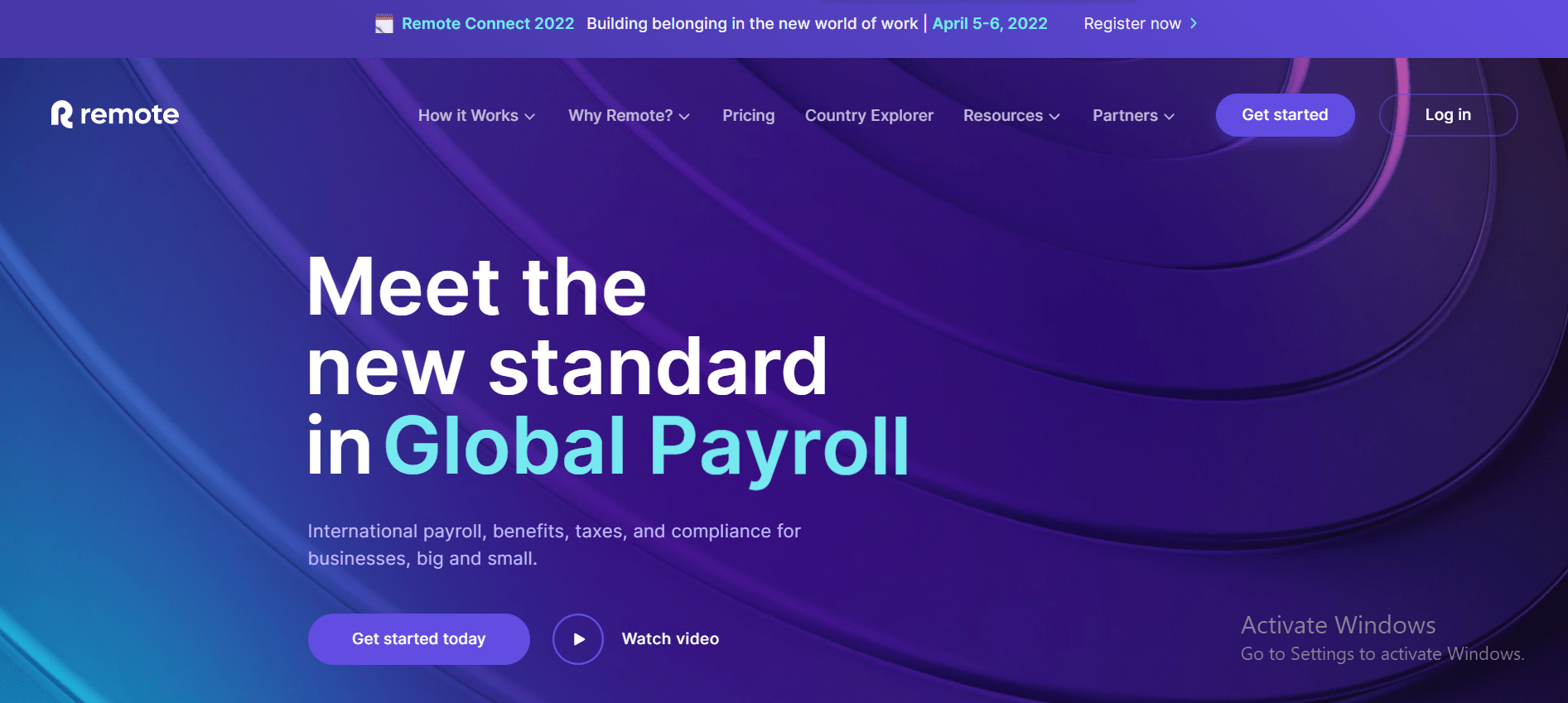 Remote.com is a global payment and compliance platform created by Job van der Voort and Marcelo Lebre to simplify how companies employ international talent.
Remote.com started initially not as a global payroll and compliance platform but as a freelance and talent platform.
Remote empowers companies of all sizes to pay and manage full-time and contract workers worldwide. 
We take care of international payroll, benefits, taxes, stock options, and compliance in dozens of countries. 
Remote allows digital businesses to do the following.
1. Hire employees,
2. Hire contractors.
3. Run payroll.
4. Offer benefits.
5. Expand globally.
The good news is that Remote has four plans which can be used for free, going up to $349 per month. You should know that prices increase with a more added feature.
TRY IT NOW –  Remote.com
4. Breezy HR.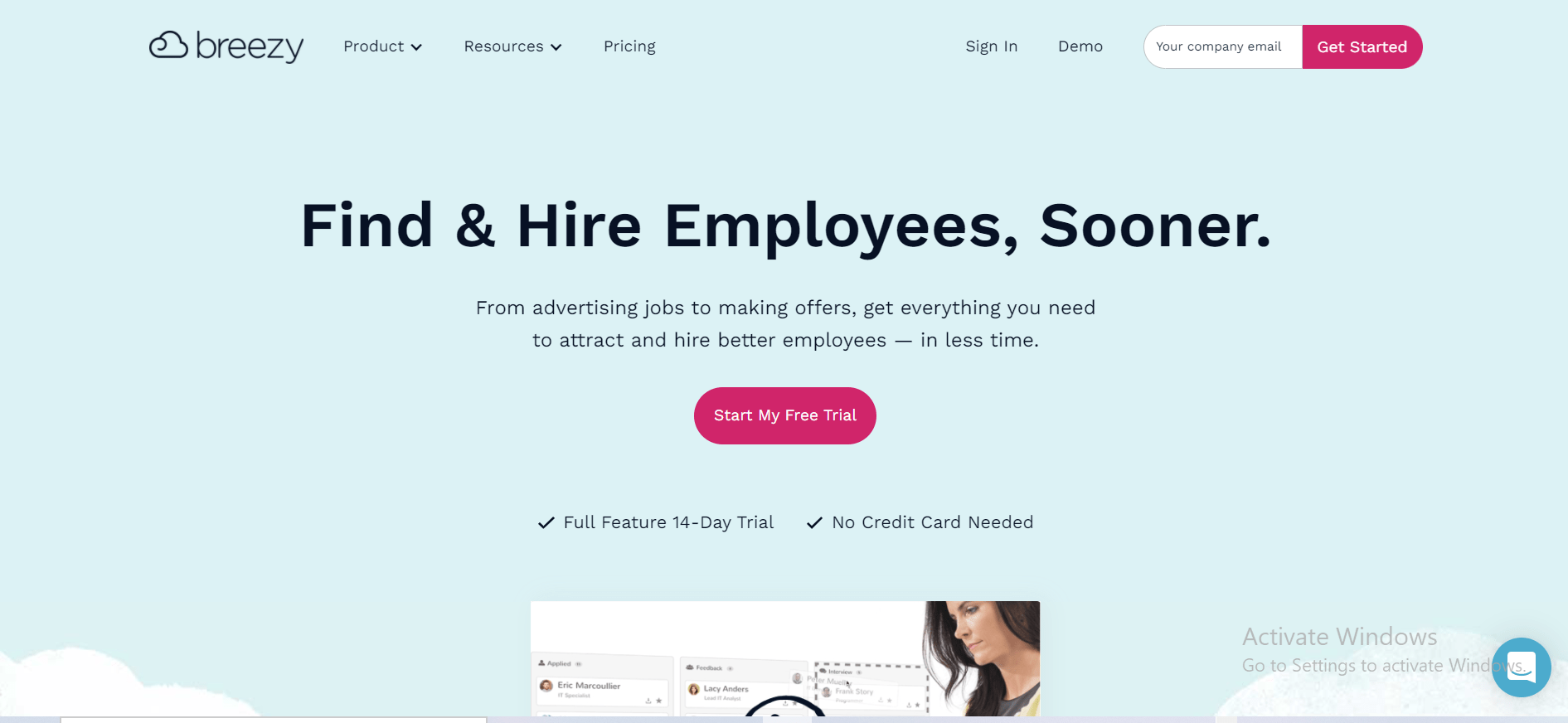 Breezy is an applicant tracking system that streamlines your entire hiring process giving you more time to connect with candidates by automating tasks like advertising job boards, screening, interview scheduling & follow-ups. 
Breezy HR includes all the tools your team needs to hire more efficiently, from referrals & sourcing tools for LinkedIn and dozens of others to help HR make better hiring decisions in less time.
Using Breezy, hiring managers can streamline and organize your candidate pipeline and recruitment interviews. 
With BreezeHR, you can send emails in bulk with custom templates to make it easier to send responses to potential candidates. 
You can analyze your applicants' data, such as what channels their applications came from and how many have been referred.
This feature lets you and your team examine your entire candidate pipeline. Different pipelines can be created based on the positions available. 
If you need to make a new form, BreezyHR lets you create one from scratch with options to add different fields to suit your operations.
TRY IT NOW – Breezy. hr
5. Loom.com.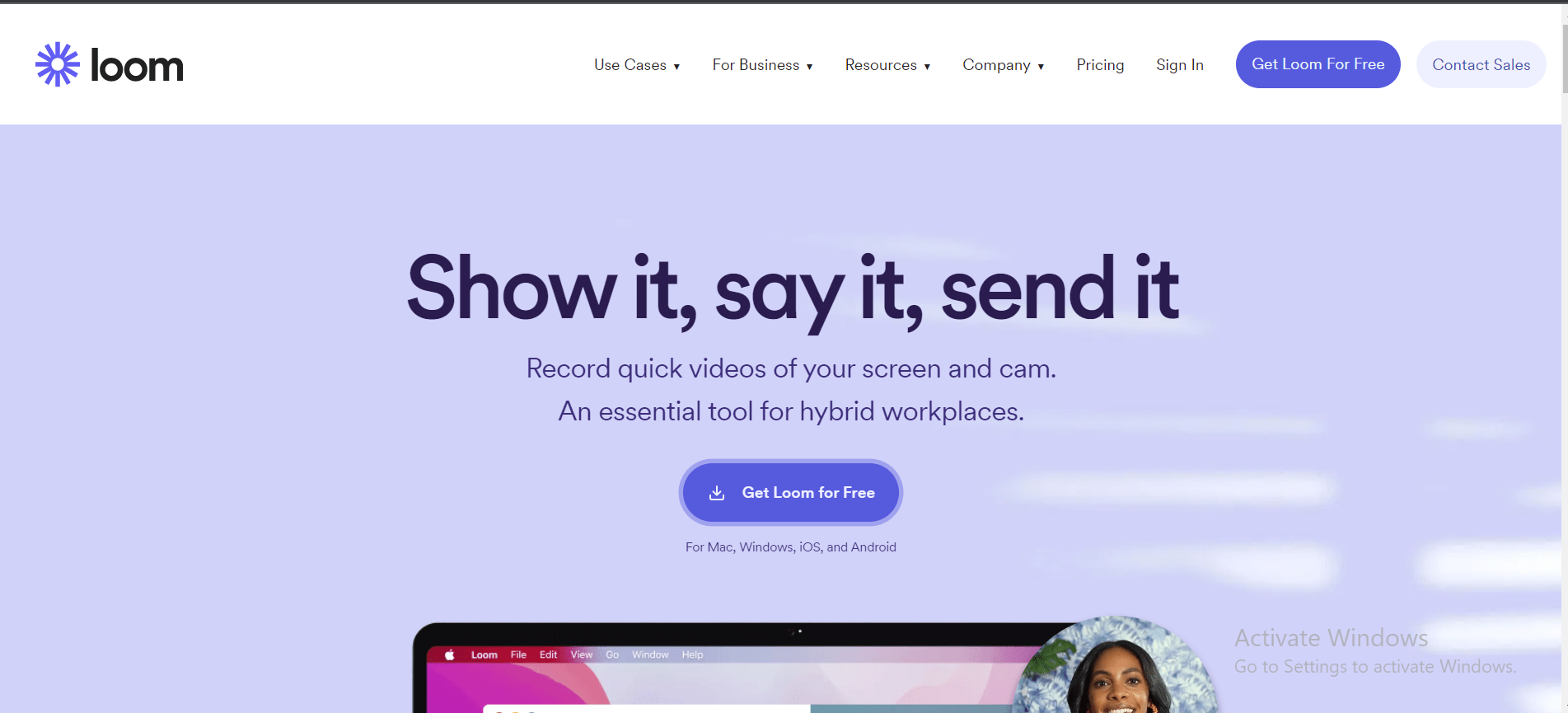 Loom's interactive video messaging was created during the pandemic as many people began working remotely. 
In 2021, the company's user base has grown at a rate of 900% year-over-year, leading to more than 14 Million users worldwide.
Loom is the leading video communication platform for async work. Engineered for simplicity and speed, you can record, share, and interact with videos to move work forward whether you're at your desk or on the move.
It is important to note that the basic version of the loom screen recorder is free to download. 
This version, although has limitations, can record the screen as well as the loom video screen webcam and mic, allowing you to capture both audio and video. 
If you don't want to download the loom program, you can choose to use the free loom screen recorder extension that can be deployed from your Google Chrome browser.
TRY IT NOW – Loom.com
6. Start tracking your remote employees.
With the new cost of wages going up in developed countries in the US and EU, it's safe to say that it's now time to build workforces from other parts of the world.
The pandemic has caused more employers to switch from traditional office employees to remote employees.
According to some recent remote work statistics in the United States alone, 5 million employees work from home at least half the week, which is taking effect worldwide.
The downside of remote work is that it's pretty difficult to track the day-to-day activities of the people on your payroll; remember that they live across various parts of the world, including time different timezones.
Here are some online tools that can help you deal with this in a jiffy.
1. Time Doctor.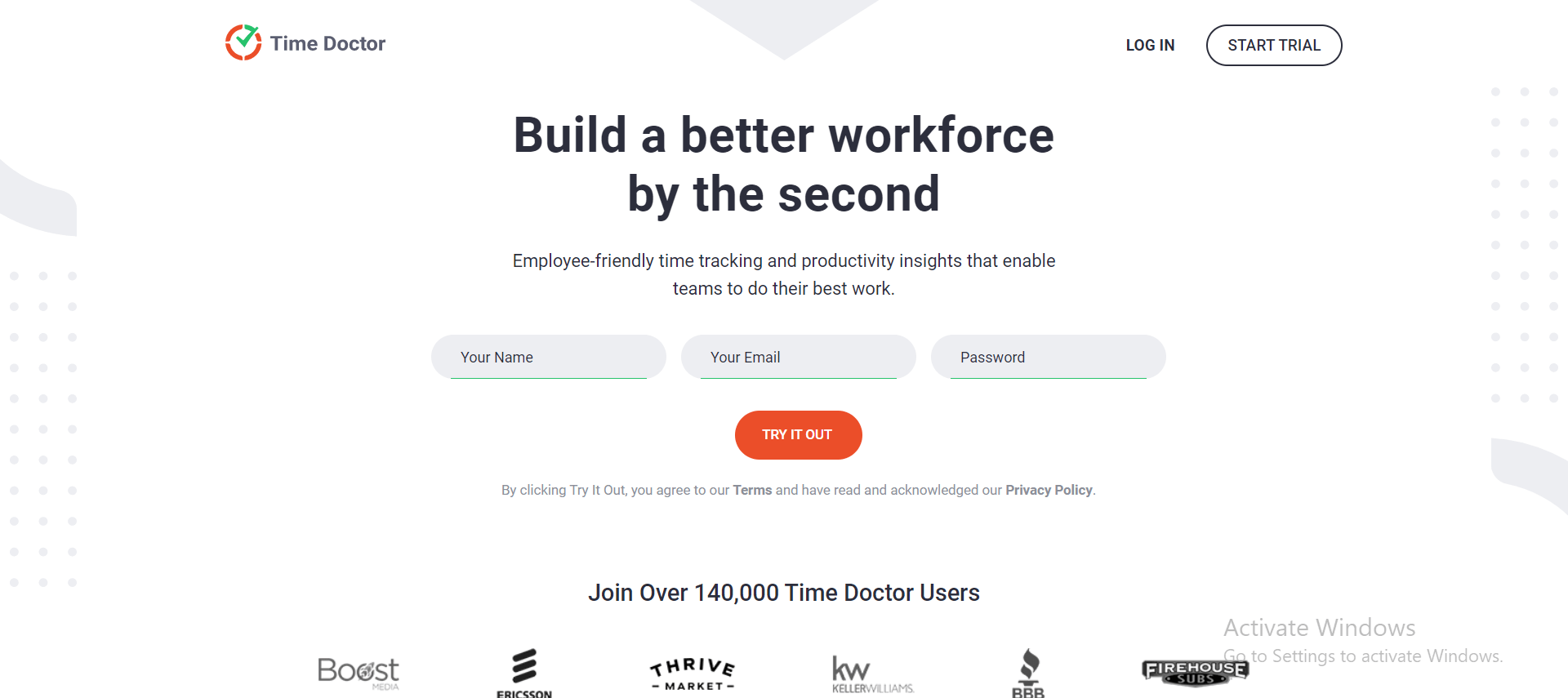 Time Doctor is a cloud-based time tracking and management solution used by businesses for monitoring workforce productivity. 
It offers tools for time tracking, web activity monitoring, payroll management and reporting.
Time Doctor lets users enter the time spent on each project and calculate their billable and nonbillable working hours. 
The screen monitoring feature reports on team member activity via screenshot capture. 
The solution can also help users keep track of the time spent on chats, meetings, calls, internet usage and other activities. 
The payroll functionality allows businesses to document team members working hours and generate weekly and monthly payslips.
TRY IT NOW – Timedoctor.com
7. Set up a business website.
Did you know that having a website gives you a fair chance to compete with the giants of your industry?
Now that you have your business incorporated in the USA, the next step is to set up a website to showcase what your company does.
Most businesses set up by non-residents are usually tech startups, maybe your business does not fall into this category, and you will need a website to get started with.
If you want to show the world that you take your business seriously, then it is time to invest in a professional website.
In an age when more than 50% of smartphone users discover a new company or product while searching on their smartphones, not having a website can hurt your credibility.
According to a study, 75% of online users are more likely to judge a company's credibility based on its website's design.
Owning a website would help expose your business to the world so that you are perceived to be trustworthy and reliable.
I wrote a comprehensive guide on how your business can create the best website of its dreams using online tools called website builders. Check out the article below to learn more.
8. Promote Your Business.
Finally, it would help if you started promoting your business. For any business to remain operational and profitable, you need a marketing strategy. To survive and grow any business, you need to promote your business.
In the good old days, it was a matter of deciding between a flyer, a brochure, a postcard, or an ad in the local newspaper. But in today's digital world, the possibilities are endless.
There are many options for promoting your business, no matter your budget.
You can decide to start by Listing your business on search engines to help local customers find you, Owning a website as mentioned above, creating pages on social media and making content marketing a priority.
I wrote a comprehensive guide in this blog on how any business can utilize digital tools to start their business. Check out the link to the article to learn more.
9.  Register Your Business In Canada.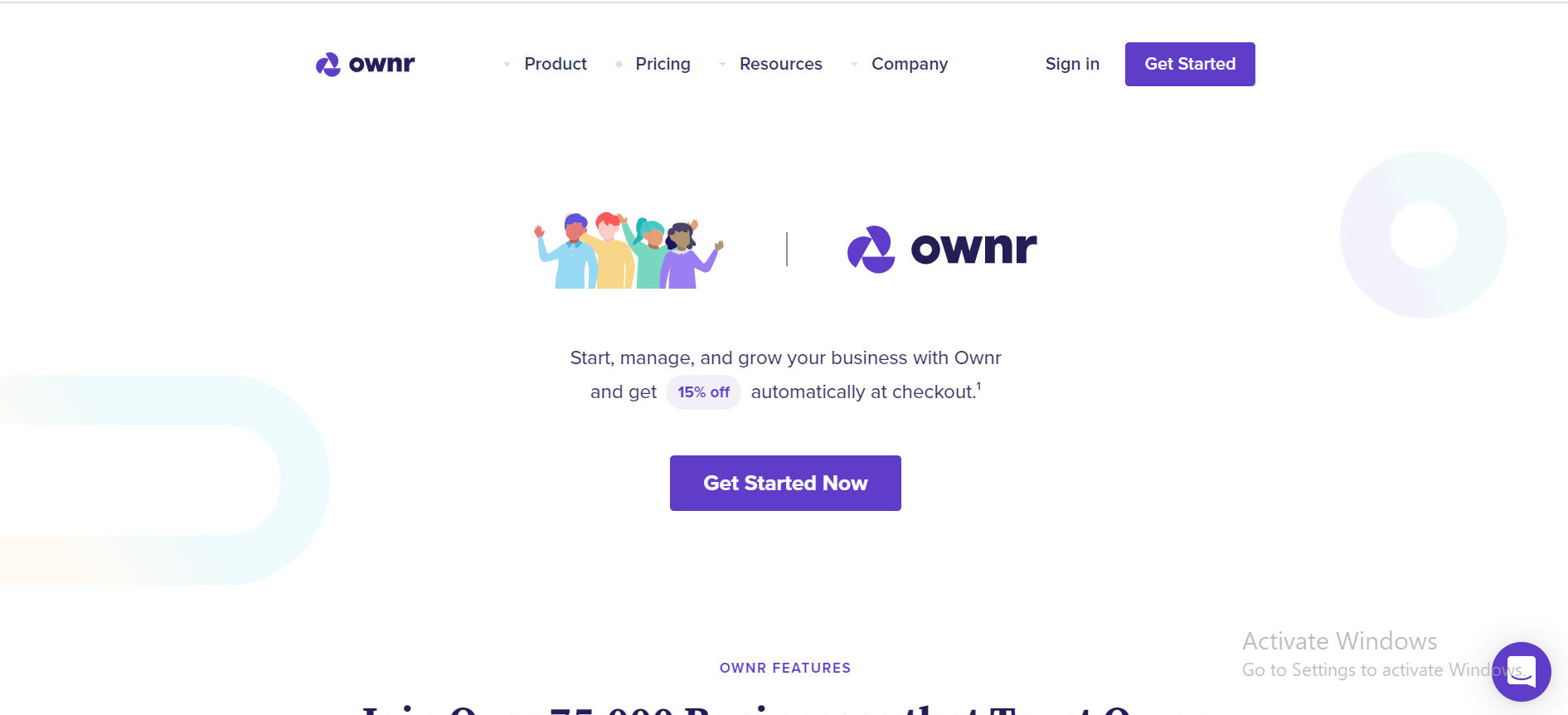 Now that you have registered your business in the US, the next thing to do is to explore the closest market nearer to it.
Canada is another option for choosing a proper destination for a business that already has the USA market; the only difference is that you need to get your business registered the same way you did when about to enter the US market.
Ownr is a web platform designed to help entrepreneurs register or incorporate their businesses in Canada.
As of this writing, over 50,000 businesses have been registered using Ownr. Ownr is currently available in Ontario, Alberta, and British Columbia.
Whichever route you decide to take, Ownr can assist you in stick-handle the process while you focus on running your business's day-to-day operations.
If your company is already incorporated, you can use the service to manage your government filings, business and team member agreements, and more.
Ownr sends off your application for processing to get your business license via email within one business day in Ontario and Alberta.
It takes a lot more time when you intend to register your business in British Columbia; a business name reservation takes up to 15 business days.
All you have to do is search for available online business names via your Ownr account; after you have secured a unique business name, complete your business details, and pay for registration.
Ownr finalizes and sends your incorporation application for processing, and you can receive your business documents within one business day.
TRY IT NOW –  Ownr.com
Conclusion.
Setting up a business in the US as a non-resident requires careful planning and attention to detail. By following the steps outlined above, you can establish a successful business in the US and take advantage of the opportunities that the US market has to offer.
Finally, setting up a business in the US as a non-resident offers numerous benefits that make it an attractive proposition.
From access to a large market to a stable economy and access to funding, there are plenty of advantages to doing business in the US.
With the right strategy and planning, non-resident entrepreneurs can take advantage of these benefits and build successful businesses in the US.