Introduction.
Until ten years ago, you could have a business and not have a website. As of the time of writing this article, it's 2022, and no one will take your business seriously if it does not have a website.
A website lets people know what your business is all about and why they should care and gets them to take action.
Having a business also communicates your business' mission, Why you do what you do, and what makes your business different. Owning a website for your business saves you and prospective customers so much time.
When customers log on to your customers, they expect to see all the details, contact you through a form or schedule a time to talk with you right then and there, and when ready to easily purchase with online payment through the site.
Owning a website is essential if you want to do business in the 21st century, and if you think you don't need one, get ready to take the back seat.
What is a Business website?
A website is a collection of pages, static or dynamic, that can put information about yourself, your business, or any other topic. Users can access it by using the internet.
On the other hand, a business website is a website that generally serves as a space to provide general information about your business.
Reasons Why Your Business Needs a Website
Every website is built with a specific purpose or goal, not leaving your website behind. Websites also have become a medium of entertainment like playing online games, watching movies, listening to music, etc.
1. Your Customers Expect you do so.
When prospective customers want to find out about your business, one of the first things they do is bring up their mobile phone, look at your website, and get more information about your business.
Your website can help you generate business, increase brand recall value, promote goodwill in front of customers and target audiences, and deliver strong marketing messages.
A business website delivers your marketing message 24 hours, 365 days a year. You have to pay for servers and cloud hosting for a particular period.
2. owning a website Offers Social Proof and credibility.
A website allows you to showcase social proof in testimonials, articles, social media pages, etc.
Customer behaviour is driven mainly by what others say about your business. Since prospective buyers are already looking for you online, including customer testimonials on your site is a great way to impress potential buyers and provide social proof.
Also, If you want to show the world that you take your business seriously, then it is time to invest in a professional website.
According to a study, it has been discovered that over 75% of online users accepted to judge a company's credibility based on its website's design.
3. Compete With Other Industry Giants.
As a business, you must have competitors who started before you. Having a website gives you a fair chance to compete with the giants of your industry? When an optimized website is created, it can rank higher and be at the right place at the right time.
Having a prominent position on the search results page is one of the many ways to challenge your industry superiors.
4. Fading Social Media Reach.
Most of today's businesses think that establishing social media presence is enough to scale their business to the height they want.
It is not enough to have a Facebook, Twitter, or LinkedIn page because every other business has it.
Facebook claims that people in 2018 spent 50 million fewer hours on Facebook than they did the year before.
So therefore, many companies are now switching to building websites instead of relying on social media networks only.
While social media networks have the potential to increase business, relying on them can be a huge mistake because your might accidentally violate their community guidelines and have your business taken down.
5. Expand Your Working Hours.
An average business opens just five days a week; most companies, on the other hand, are open throughout the whole week, but not 24 hours, because work has to come to an end and everyone has to go home, get some rest and come back the next working day.
Having a website means that your content is available to users anytime during the day, at their convenience.
So whether someone visits your website in the dead of night or during the day, your website will always be active so that customers can find you easily.
And if you have AI-powered chatbots enabled on your website, that can solve the fundamental problems of your customers when they need it the most.
How To Develop a Website for Your Business without coding skills.
If you are ready to launch a new website for your startup, personal blog, portfolio, or anything else, getting things up and running can often be a massive process if you don't know how to use the technology involved.
Learning the basics of code, like how HTML and CSS work, will help you understand how to design for the web.
You don't have to learn those skills because of the rise of no-coding platforms discussed in this section.
1. Choose a domain name.
A domain name is the address of your website that people type in the browser URL bar to visit your website.
In simple terms, if your website were a house, then your domain name would be its address.
As a business owner, you should know that choosing a domain name has a prolonged impact on your business, so you want to be unique.
Your domain name can be coined around your business name; you should also know that there are plenty of new domain name extensions available today, from the original .com, .net and .org to niche extensions like .pizza, .photography, and even .blog.
I always recommend that you choose a .com domain extension because it symbolizes the global status of your business.
Also, Dot-com domains are the most memorable. Many users, especially those who aren't as tech-savvy, will automatically type ".com" at the end of every field without thinking about it.
I wrote a comprehensive guide on how anyone should choose a domain name. Check out the link below to get started.
2. Purchase a hosting plan alongside.
A domain name serves as the online address for your business, but you can have a domain without having a functional website.
Web hosting is a must-have for any website as it's what enables a site to be live on the web.
Just imagine a web host as a cloud infrastructure that stores all your files; all a domain does is enable people to have access to those files via the world wide web.
A web hosting provider offers many types of web hosting plans to fulfil the different needs of various customers.
You also have to know that Selecting the best web hosting plan is essential because your website will work best with a plan that perfectly meets its requirements.
Failure to choose the best web hosting plan for your business will set your business to fail.
To make things easy for you, I wrote a comprehensive guide on some of the best web hosting platforms.
Rushing into a hosting relationship without doing your research could feel trapped, misled, or extorted. I recommend you choose Namecheap as the best web hosting company to start with.
3. Sketch out Your websites.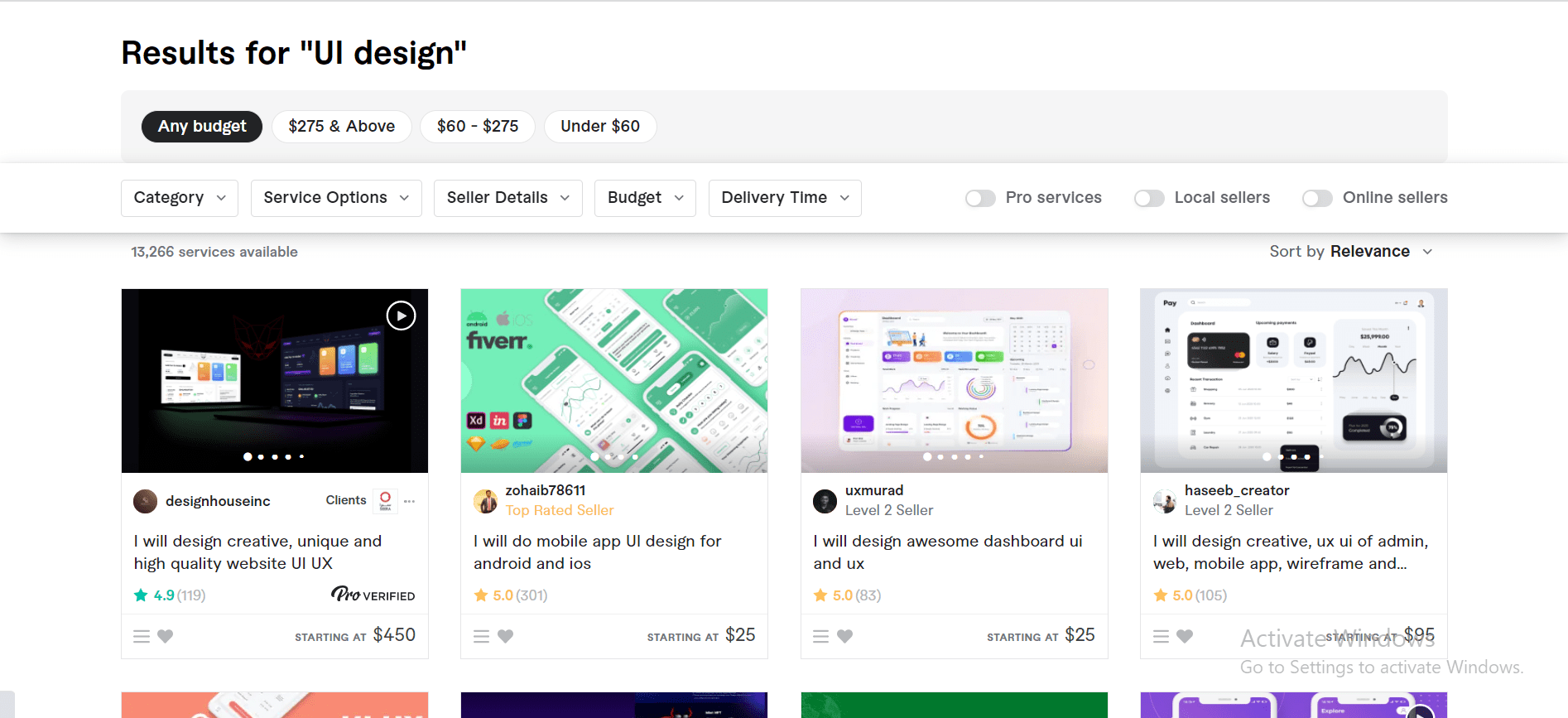 The next step is to sketch out what you want your website to look like. Designers mainly use sketching for web and graphic design projects.
Most times, you get stuck and frustrated in the design process of a website, so a piece of paper and a pencil will be a great helper for you.
Some people even go ahead to make use of web design tools such as Adobe XD and many more to sketch out their respective websites.
Sketching will help you stay focused on designing websites or blogs. But, of course, the kind of business you intend to do depends on how your website is designed.
For example, a business website would need essential sections such as; a navigational bar, an extensive hero section or slider, a testimonial section, a footer and many more.
Sketching is an essential and often overlooked gem of the UI design process (even for non-designers). 
Starting your designs offline and with pen and paper can help teams visualize the project's potential early. 
Anyone can decide to sketch out a website on their own, but as a business owner, you need to be focused on the core parts of your business, and one way to do this is to hire a freelancer.
You can get preety much a UI/UX designer on Fiver to help take care of the whole process without any hassle.
TRY IT NOW – Fiverr.com
4. Prepare Content To Be Used On Your website.
Content has a huge role to play in developing your website. Content is the magnet of your website and the essential tool in helping achieve your business marketing goals.
Your website makes no sense without putting the right content in place; once you are finished sketching your website, the next thing you have to do is to outline the right content to be used.
There needs to be content on your about page, terms of the services page and your blog page.
Content is why people visit your website, and any redesign should be done with a content-first approach.
Even solid content ages with time, so if you haven't touched the content on your website in a while, it is probably due for a refresh.
Content could also help you regarding search engine optimization (SEO) in the long run.
In case you need to learn how SEO works, I wrote a comprehensive guide on how to get started with SEO; check out the link to the article below to get created.
5. Select the desired template For Your website.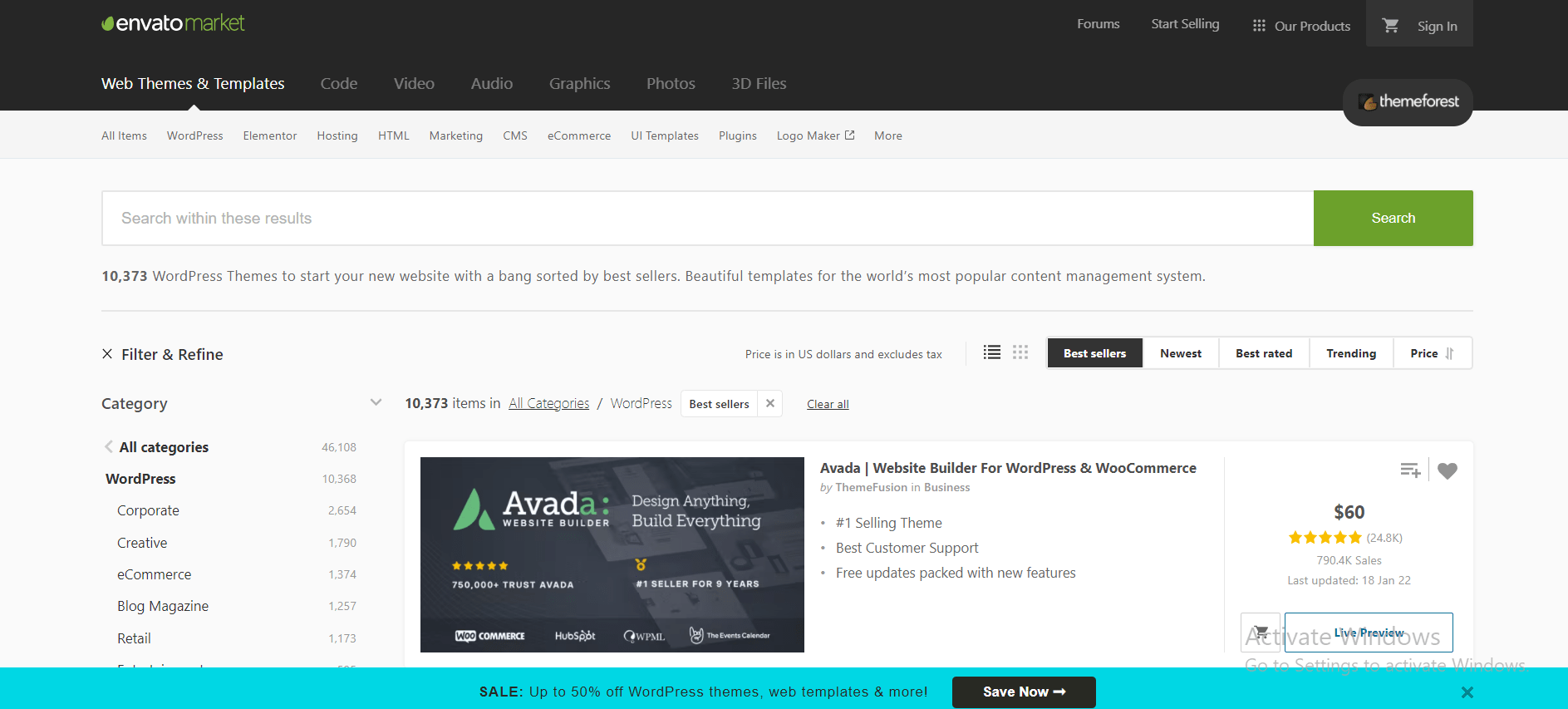 You do not have to be an expert designer or developer to create a professional website; there are so many pre-made templates to help you design your website easily without any hassle.
After you must have sketched out your website and curated contents, the next thing step would be to select the most desirable template for your business.
The first consideration in selecting your first template is for it to match the kind of website you want to build.
The template used for a business website would be different from that of an eCommerce; the same goes for a saas business.
There are no shortages of templates in the market: free vs paid, custom vs premium and many more. 
There are many places to look out for when seeking templates online. Envato Market is an all-in-one place to buy high-quality website themes, WordPress plugins, graphic assets, royalty-free images, and more. 
Do you know how many premium WordPress themes are available in Envato Market? 
Not hundred. Not thousand. But around 50,000! That's how huge it is. Envato is the largest marketplace for WordPress website owners with nearly 50k premium themes, 8k premium plugins, etc. 
It showcases products from top-rated developers with lifetime updates and customer support. 
The theme on this website was bought from Envato, and it comes with a lifetime update directly from the developer, so I don't worry about updating it.
If you will build a business website, blog, or eCommerce portal, Envato is the best place to find the themes and plugins you need. 
TRY IT NOW – Envato.com
6. Choose a website builder.
Not that it's time for you to start building your website, you need to be equipped with the right skills to do so.
These skillsets include coding in various languages such as HTML, CSS and Javascript.
The fact is that these concepts take time to grasp and might not even correctly sink in less than a year to learn correctly.
Website builders are a perfect solution for individuals and small businesses to start a website without hiring a developer.
However, finding the best website builder can be tricky for beginners. Website builders are software that makes customizing and creating a site accessible for anyone to do.
You don't even need coding knowledge or skills. Many website builders have an intuitive drag-and-drop interface so you can build your new website seamlessly.
A good website builder must make the process simple and hassle-free. Choosing the best website builder depends on your specific needs.
There are many options, so it can be overwhelming to forage through all the free providers for a simple website builder to make the work less complicated.
I wrote a comprehensive guide on the best website builders to get started with. Click the link below to get started.
7. Hire a freelancer to finish up.
Freelancer talent offers your business flexible access to unique expertise at an affordable rate.
Freelancers are often specialists in their respective fields and occasionally are skilled in a particular area.
The fact that freelancers are not technically employees dramatically reduces the risk your company may incur. Freelance Web Designers are a good option if your business needs to wrap up its web design activities.
All that a freelance web designer does is design and produce a website.
After the website is published, you manage your domain and the maintenance; your website's domain and web hosting details should be owned and controlled by you, which you may decide to give out when you intend to hire a freelance web designer.
When hiring a freelance web designer, one place that I recommend you check out is Fiverr.
I wrote a comprehensive guide on how you can utilize Fiverr when hiring a freelancer. Check out the article below to get started.