Introduction.
Do you seek a side hustle as a Nigerian, this article has been written to guide you on how to make money using one of the major eCommerce players in Nigeria.
Jumia remains a major player in Africa when it comes to eCommerce, it posted a revenue of over 200 Million dollars in 2022.
It has a deep root in the African and Nigerian markets, Jumia sells all kinds of goods be it Electronics, Fashion items, kiddie toys, cars, and there is even Jumia food.
There are enormous opportunities when it comes to making money on Jumia, all you need to know is how to tap into them.
Do you have the following Questions;
This article has been created to help answer the above questions with clarity. Make sure to stick to the end to get a comprehensive understanding.
What is Jumia?
Jumia is one of the largest E-commerce websites in Nigeria with branches in many African countries in general.
It is an online marketplace where you get to purchase all kinds of goods from affiliate merchants. All the goods you can purchase on Jumia are owned and sold by merchants like you.
How Do I Make Money On Jumia?
Presently, Jumia has more than 60 million visitors visiting JumiaOnline and this is one major reason why it has become a viable avenue to generate wealth. Here are ways how you can make money on Jumia in Nigeria.
1. Become an Independent Sales Consultant (J-Force).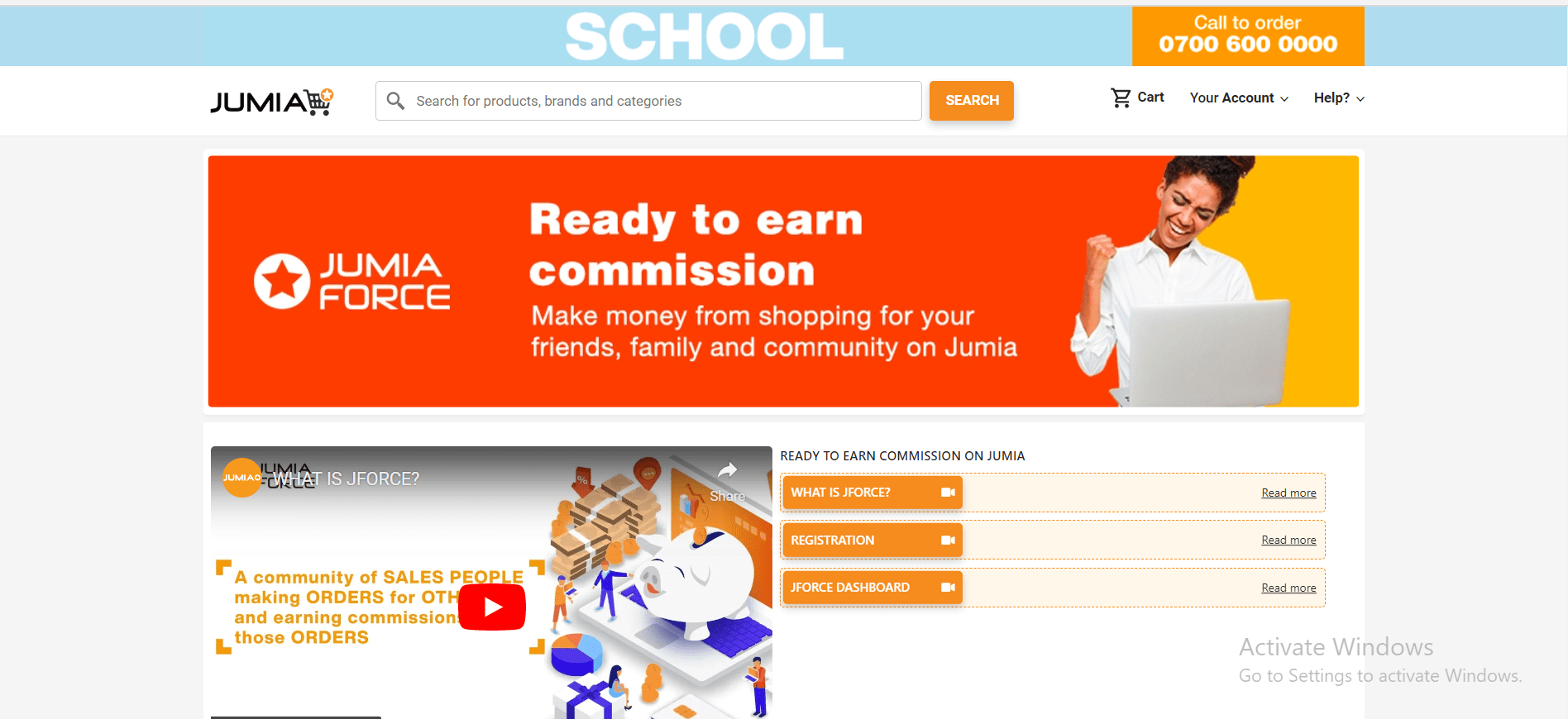 Not everyone knows how to shop using Jumia, and not everyone is as tech-savvy as they ought to be, and this is why J-Force was created to solve that problem.
JForce is a community of salesmen and women making orders for themselves, friends, family and others in their community to get paid commissions for every order. With JForce, you are empowered to own and run sales as your own business and be your boss.
To be a sales consultant with Jumia Nigeria, you will be required to register, create your team (a network of other sales consultants) and then start selling Jumia products and make money doing so. You can make up to ₦1,000,000 monthly doing this.
TRY IT NOW – JForce.
2. Become an Affiliate Partner.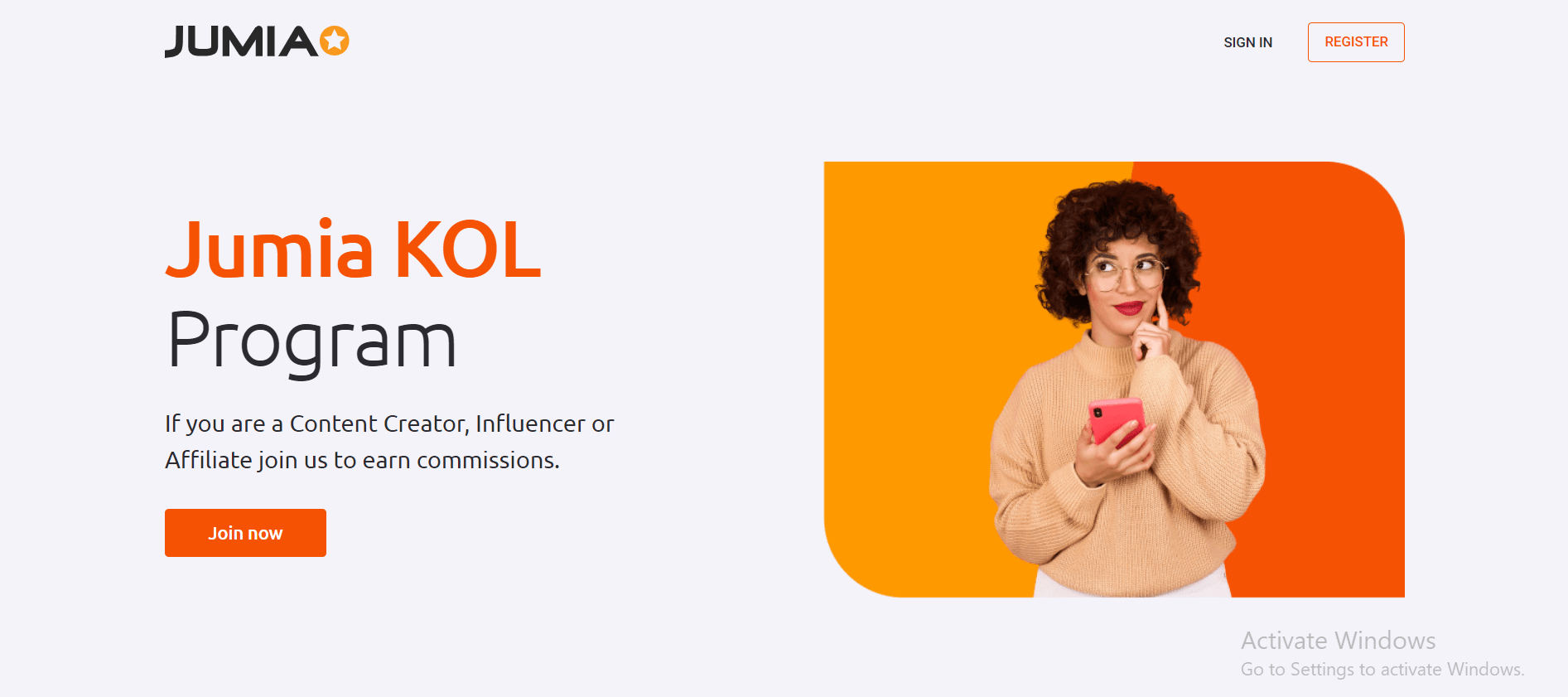 Affiliate marketing is a process where publishers earn a commission by promoting a product or service made by another retailer or advertiser.
The affiliate partner has rewarded a payout for providing a specific result to the retailer or advertiser.
Typically, the result is a sale. but on the other hand, you might get rewarded for performing a different task if need be.
Affiliate programs are usually free to join, so you don't have to worry about high startup costs.
The Jumia affiliate program is one platform that allows anyone to make money sharing links to a desired product or category.
Affiliate partners can promote the products on Jumia and can get up to 11% commission on every successful order made a click via your affiliate link.
The Jumia Affiliate program is called KOL by Jumia, You can make easy money online if you own a website, blog or just any useful social media account
To begin, you need to sign up for the affiliate program, find products you know people want or the products you want to promote and start selling them,
All that is needed is to Promote the products, get people through your link, track your sales and earn commissions.
When your payout is ready, you would be asked to provide your preferred bank details where you would be paid. All Nigerian bank account details are supported.
TRY IT NOW – Jumia KOL
Affiliate marketing is not restricted to Jummia only, you can decide to sell through other affiliate marketing networks or programs.
I wrote a comprehensive guide on this blog on how you can start an affiliate marketing business and make money, check out the link to the article below to learn more.
How To Start an Affiliate Marketing Business and Make Money
3. Sell on Jumia Nigeria
Finally, the one and most common way to make money on Jumia is to become a Jumia merchant
If you have your own products and services to sell, you can easily sell them. Jumia will allow you to list your products for sale as long as you want to sell your genuine products online.
Just like Amazon FBA, you are allowed to list and submit your product to the Amazon warehouse, leaving the rest to Jumia to fulfil on your behalf. To get started, you will be required to go to the Jumia Seller registration page and sign up.
After signing up, you will be able to upload your own products to sell on Jumia Nigeria. Once that is done, the next thing is to begin promoting your product till sales come in.
Just in case you dont know where to source your product, you can do so from China using Alibaba, and get them shipped and packaged to the Jumia store.
TRY IT NOW – Jumia.
4. Promote your Jumia business.
Now that you have chosen the best path to make money on Jumia, it's time to start telling the world about your new business, and this can be done by sharing your business via various online platforms as recommended below.
Here are some strategies that can help you get ahead.
1. Use Facebook.
Facebook is the biggest social networking site. It is still one of the most used sites even though there are many alternatives available.
Everyone knows how to use it. not everyone understands how it can be used to grow a business.
When there are a huge number of people present, it is automatically an amazing opportunity for marketers to promote their business.
You can leverage the power of Facebook to promote your Jumia business by creating a Business page on Facebook, creating paid ads on Facebook and posting consistently on Facebook.
I wrote a comprehensive guide on this blog on how you can leverage Facebook as a means of promoting your business, check out the link to the article to learn more.
2. Share on Twitter.
If you're looking to develop your brand and give it the exposure it needs to grow, you need to be on Twitter.
Twitter has more than 330 million active monthly users, which can be seen as a huge market in the world.
Twitter, like Facebook, can also be used to promote your Jumia business All that is needed to be done is to create a Twitter profile, customize tweets to suit your brand, use relevant hashtags and finally make use of paid Twitter ads.
I wrote a comprehensive guide on how you can grow a business using Twitter. Check out the link to the article below to learn more.
3. Blog about your new Business.
Beyond your company website, a blog is a fantastic tool to educate your audience about your business.
While a website might be more practical in content and straightforward in tone, a blog offers more flexibility to connect with customers and to share updates in a way that shows who you are, and what problem you intend to solve.
A chief reason every company needs a blog is to increase its visibility. Put simply, the more blog content you create, the more opportunities you'll have to show up in search engines and drive organic traffic to your website.
Starting a blog about reviewing products and recommending Jumia as a store to be purchased from can generate tons of Affiliate revenue.
Blogging allows you to promote your business for free.
I wrote a comprehensive guide on how you can start blogging around your business. Check out the link to the article below to learn more.
4. Use TikTok.
TikTok is currently the fastest growing social media platform if not the most used social media platform in the world.
It also creates an atmosphere to promote your business without any hassle.
TikTok is available in 150 countries and 75 languages, has been downloaded over 2.6 billion times worldwide; and has over 1 Billion active users on its platform.
It is the world's leading destination for short-form video entertainment that consists of a variety of full-screen vertical video content pioneering the trend of video consumption around the world.
It allows users to create, watch and share videos that have a duration of 15 seconds to 60 seconds.
With the majority of Tiktok users being Gen Z and Millennials based in major cities around the world, businesses can use this avenue to showcase their products or services and connect with them.
Contents on TikTok tend to go viral more often than any other social media platform, this is I recommend it as a viable tool when it comes to promoting your business.
I wrote a comprehensive guide on this blog on how you can leverage TikTok to promote your business. Check out the link to the article to learn more.
5. Instagram is a better alternative.
Instagram, over the past few years, has enabled businesses of all sizes in every industry to understand the importance of mobile marketing to their respective businesses.
Instagram now has over one billion active monthly users and 700 million daily active users. Of these, 400 million users check out Instagram stories regularly.
One of the most important stats concerning Instagram for business? 72% of Instagram users have purchased a product or service they saw on their feed.
A quick bit of math, and you realize that of the 700 million daily users, just over 500 million purchased Instagram.
Instagram is one tool that can be leveraged by businesses of all kinds who will patronize your Jumia business.
I wrote a comprehensive guide on how you can leverage your business on Instagram for growth. Check out the link to the article to learn more.